On Saturday the weather was reasonably good so I went for a walk over Farndon Fields towards East Farndon.
I got to Farndon Fields too late to see the clouds lit up pink by the sun when it is still below the horizon, but there weren't many clouds around anyway so it was no great loss. I did get there in time to see the sunrise though: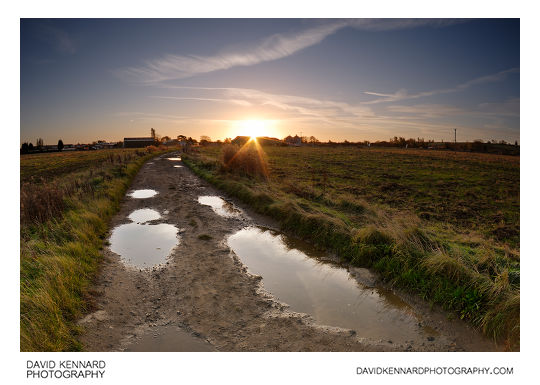 Looking in the opposite direction: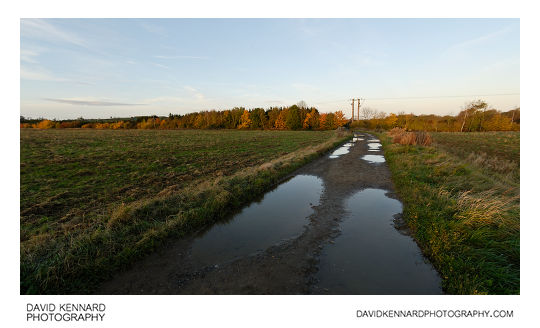 And a bit further up the field, looking towards the sunrise again: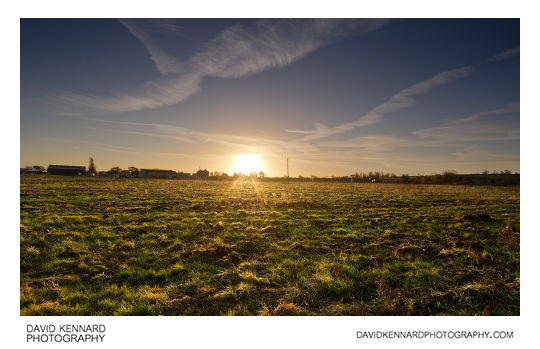 The trees along the edge of the field were looking very nice in their autumn colours: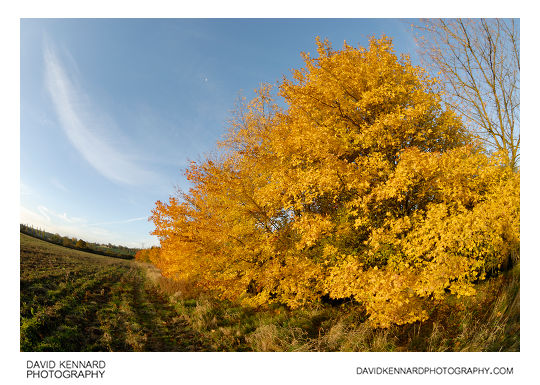 Currently Farndon Fields is being developed into a housing estate by David Wilson Homes. I believe that this has been planned for a few years, but they've only just started work on it recently. At the moment most of the fields are still fields, I wonder what the footpath will be like when the development is complete?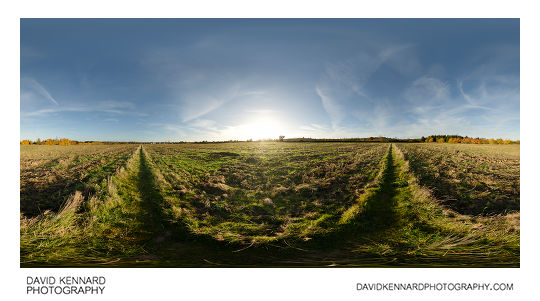 View as 360° interactive panorama
I carried on to the next field, which comes out on Lubenham Road. This field had some nice backlit oaks and a hedge, all with yellow autumn foliage. However, I decided against taking any photos as I thought it would look better front-lit with a blue sky background than backlit with a white sky background. So I made a mental note to come back around sunset.
I walked down The Lealand (which connects to Lubenham Road), and onto Main Street, the main road through East Farndon. I then followed Main Street through East Farndon until I found a footpath pointing in the general direction I was planning to go.
The footpath went down quite a long thin alley between buildings and a hedge running along the edge of the fields, but did eventually come out in the fields: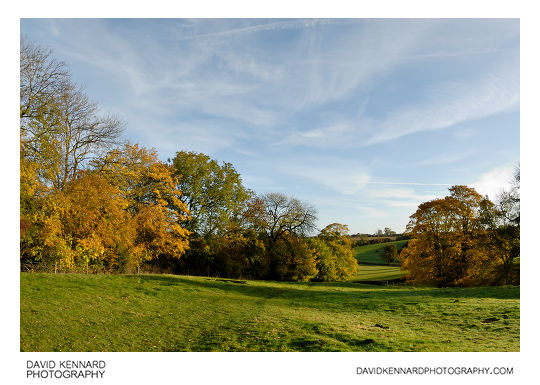 There were quite a few cattle around, but luckily they kept themselves to themselves and didn't bother chasing me, which made a nice change.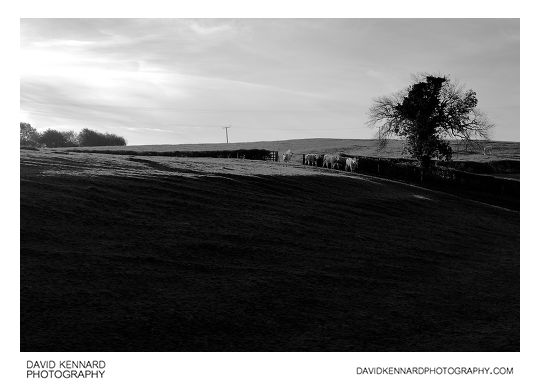 The fields to the east of East Farndon have been used as pasture land since they moved from the open field system to enclosure in 1781 (see East Farndon Village - Enclosure and the Fields of Today for more info). This means that the medieval ridge and furrow farming pattern has not been destroyed by more modern ploughing techniques, and is still easily visible:
Telegraph poles stick out from the landscape: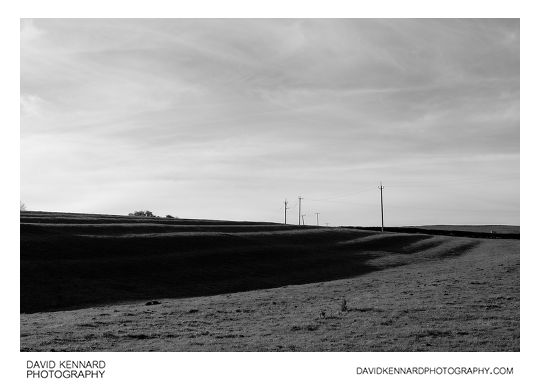 Some more ridge and furrow in another field, but part of the same valley: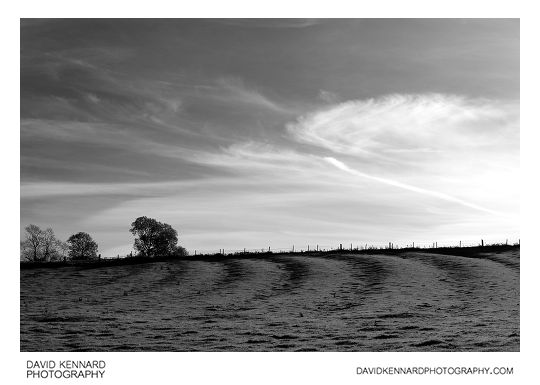 I took quite a few other photos, but this post would be too long to show them all. All the photos, along with many others, are in the photo library sections of this website for Market Harborough and East Farndon.
I'll finish off with a shot of a field with some cattle browsing in the morning light: