This post is part of a series on my visit to Seoraksan National Park on the fifth day of my Holiday in Seoul, Korea. If you haven't read the first part, that's here: Korea day 5 part 1 - Route 7 through Sonyang-myeon.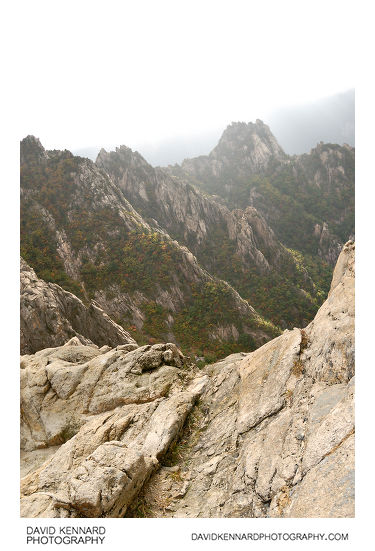 After a while at the top, which I mainly spent just taking a panorama, we started to climb back down. I took another photo looking east (above).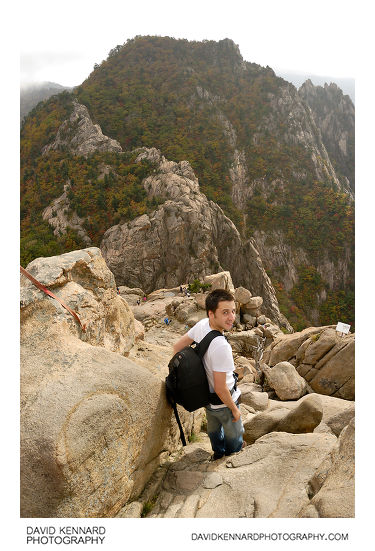 Above is a photo of my brother, looking back down Gwongeumseong. You can see some people down at the bottom of Gwongeumseong, which gives a sense of scale to the height of the peak.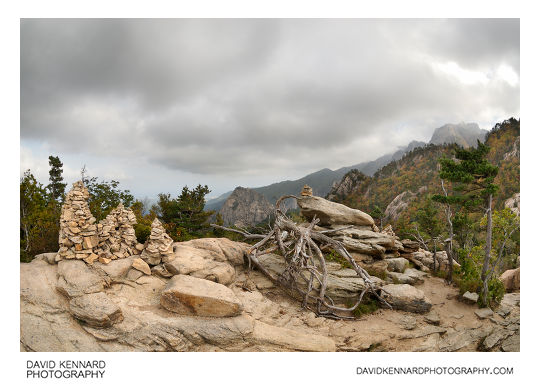 When we got down from the top of Gwongeumseong, we went off to the western side, where there was this small clearing with three relatively large stone pile stupas (above). The dead tree on the pile of rocks looks a bit like a piece of modern art to me.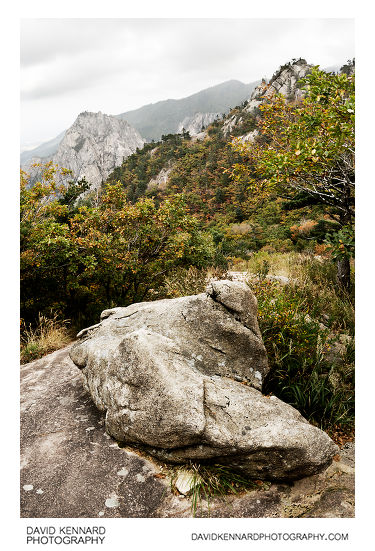 A bit further south, and I took a photo of another large stone, above. I processed this photo using a black & white adjustment layer in overlay blend mode, which makes it very contrasty and changes the colours a bit. We also saw a chipmunk round this area, but sadly I didn't get any photos.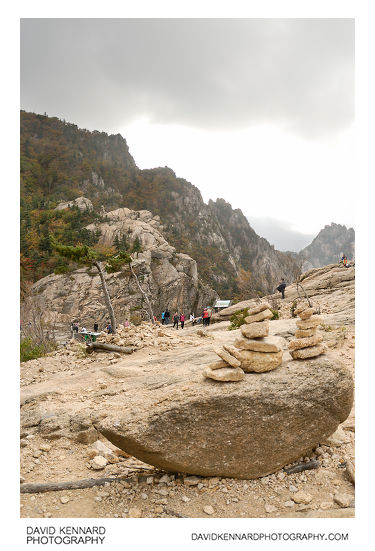 Some more stone pile stupas, unfortunately for the photo above I was focusing on the distance instead of the stupas in the foreground. Doh! This probably would have made a much nicer photo with a less wide lens and the focus on the stupas.
At the very southern end of Gwongeumseong it was all fenced off, but I did take a partial handheld panorama looking down the 'valley' between the two sections of mountain (below).
I would have been better to use the tripod for this panorama though, as there was quite a lot of parallax error between the images when stitching this.