In this post I'll share a few test shots taken with a selection of my lenses from 27mm - 50mm. The goal of this test is simply to see which lenses pass enough UV light to make them usable for reflected ultraviolet photography.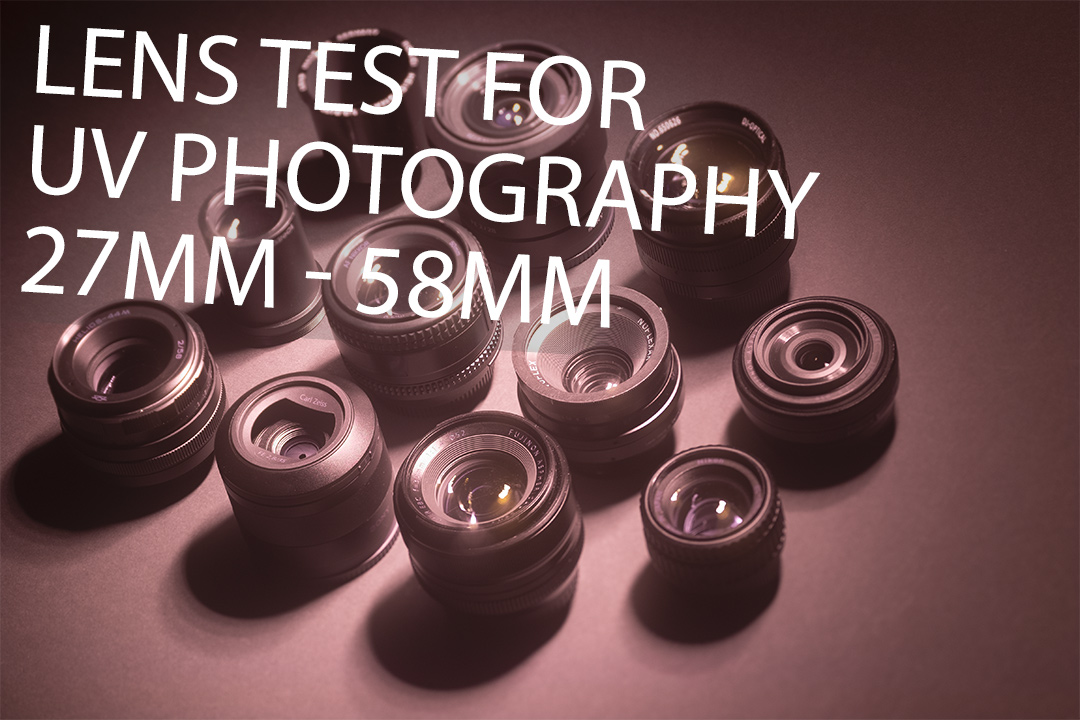 In my previous test I looked at UV and IR transmission, hotspots, and focus shift. This post is quite a bit more basic, not covering IR at all, and not looking at focus shift either.
All photos were taken with a full spectrum modified Fuji X-M1 (APS-C sensor) camera. The camera was set to ISO800 and all lenses tested were stopped down to f/5.6 (except where otherwise stated). The scene was lit by 2 full spectrum modified Vivitar 283 flashes, one either side, approx 50cm away from the flowers, and both firing at full power. A Baader U filter was mounted on the lens to restrict the light to UV only.
Hopefully in a future post I'll be able to share a similar test with lenses 60mm and up, but I haven't performed that test yet. And being able to test the Sony lenses on a Sony body would be great if anyone wants to send me donations to go towards a converted Sony camera 😉