After visiting the Long Mynd, we went on down into the small market town of Church Stretton, and had a look round there.
There are plenty of half timbered buildings to admire in Church Stretton.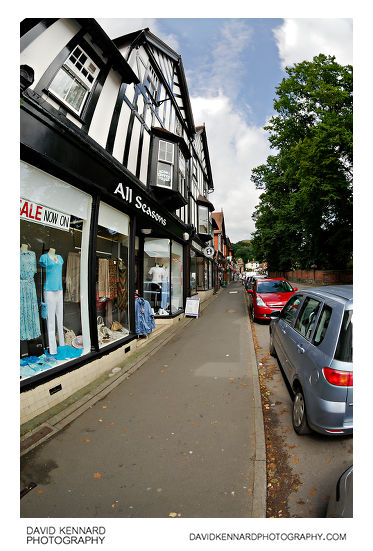 Sandford Avenue has this interesting plaque, unfortunately my googling hasn't turned up any information other than The B4371 in the town is known as Sandford Avenue and is partially lined with lime trees. (Wikipedia)
I took quite a few photos of the Church in Church Stretton, which is named after St. Laurence, much like the Church in the nearby town of Ludlow. The Church has been around since before 1086, when it was recorded in the Domesday Book. The Church was expanded to a cruciform structure in the early 13th Century, and a major internal refurbishment took place between 1867 and 1868.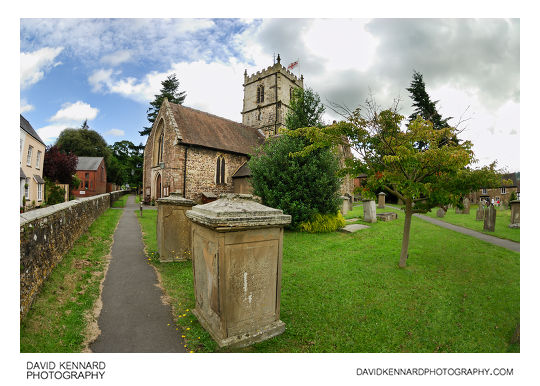 More information on St Laurence's Church, Church Stretton, is available from the Parish of Church Stretton website. Apparently they have a book available with the history of the Church and the town, it's a shame I didn't purchase a copy when I was there, as it probably would be quite interesting.
All my photos in Church Stretton were taken with the Tokina 10-17mm f/3.5-4.5 fisheye zoom lens. When walking round somewhere with other people, you can't really take the time to change lenses, and the wide angle of the fisheye zoom lens makes it good for fitting whole buildings in the frame (though of course you do pay the price in terms of distortion).
More information on Church Stretton: Wikipedia churchstretton.co.uk.
After looking round Church Stretton for a bit, we went on to Burwood for lunch, and then Ludlow.