This post is part of a series on my visit to Changdeokgung palace on the last day of my holiday in Korea during October 2009. If you haven't read the first part, that's here: Korea day 7 part 1 - Walk up Donhwamun-ro.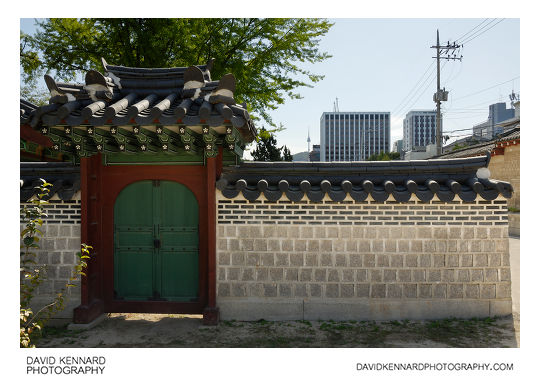 After walking back down through the west side of the garden we came to a door at the north-west of an area known as Gwolnaegaksa (Hangeul: 궐내각사; Hanja: 闕內各司). This area contained government offices closely involved in the royal household's affairs.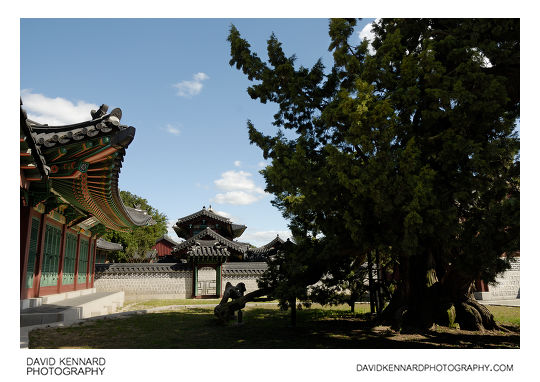 The gate at the top of Gwolnaegaksa was locked so we continued down the path on the west side of Gwolnaegaksa. There was a gap between the buildings where a large tree was located. This is a 750 year old Chinese Juniper tree, it was planted here so the wood could be used for making incense, which could then be used in ceremonies at the nearby Seonwon shrine.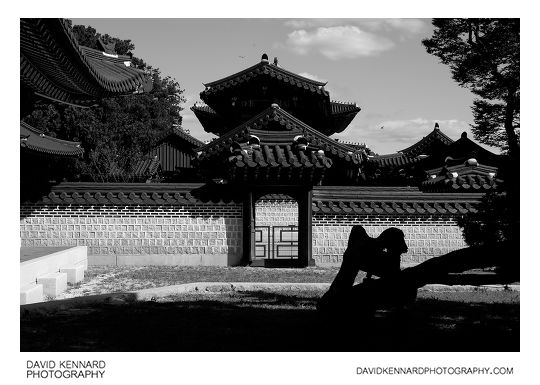 And above is a slightly more zoomed in view of the gate in the east wall.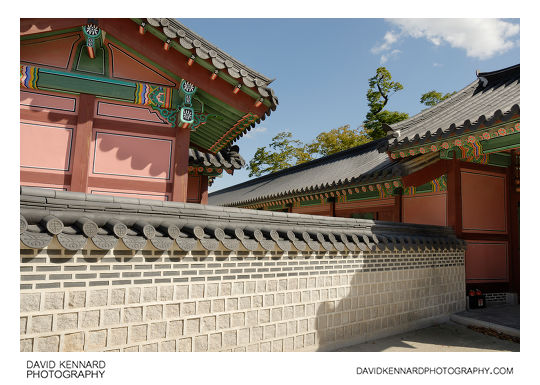 The above is a photo of the south-west corner of Gwolnaegaksa. During the Japanese occupation the area was paved over with roads, so the buildings here are all reconstructions, but built to the same specifications as the originals (as far as possible). The area was restored between 1991 and 2005.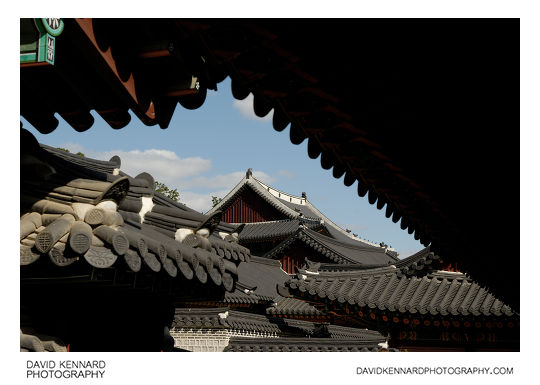 Looking over the wall at the corner, you get a good view of the many buildings' grey tiled roofs.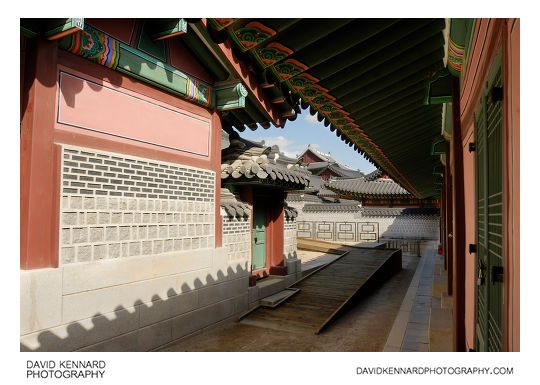 Because Gowlnaegaksa contains quite a few buildings in a relatively small space, it has a somewhat labyrinthine feel to it.