While there's not many flowers around at this time of year, quite a few of our house plants are still in bloom. We have a Begonia that flowers year-round, and I took a few abstract macro photos of the flowers the other day.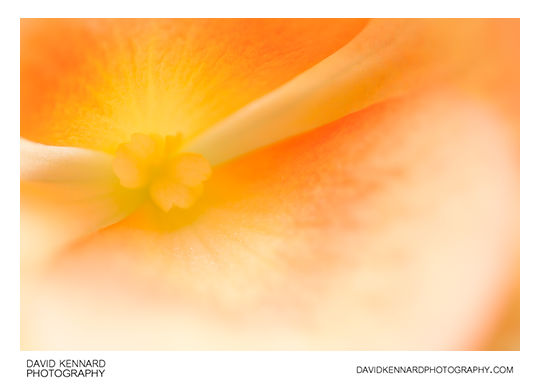 For these photos I used my Canon 450D camera (1.6x crop factor) with the Canon MP-E lens set to a magnification of around 2:1.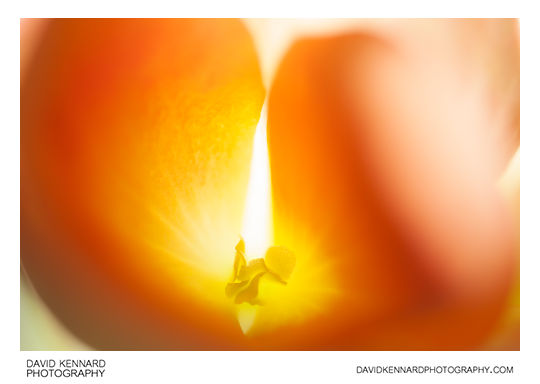 For the lighting I used a YongNuo YN460 II speedlite flash off-camera with a radio trigger. I mounted the flash on a gorillapod with a small ballhead attached, and a hot shoe adapter screwed onto the ball head.
Then I attached a flash bender to the flash. This acts like a flexible bounce card, giving softer light than direct flash. I positioned the flash so that the light would come from above and behind the flowers I was photographing.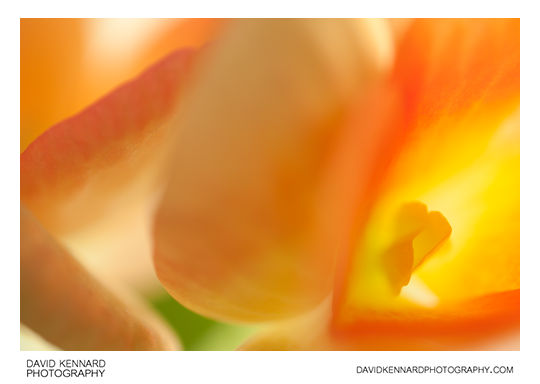 I wanted soft looking abstracts, so I used a large aperture setting of f/2.8.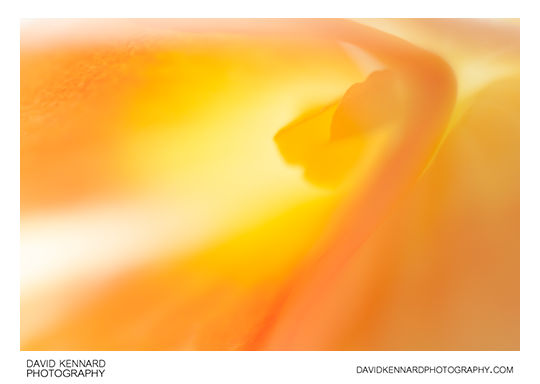 With these abstract types of photos, I don't 'see' the image without looking through the camera. It's just a case of looking through the viewfinder, moving your view around the flowers, and then stopping when you find a composition that looks interesting.
Next is the process of taking a test photo, as a potential image can look quite different with the flash firing than it does through the viewfinder. Generally I liked the photos as they were, though for a couple I had to adjust the flash position and power to get a more pleasing image.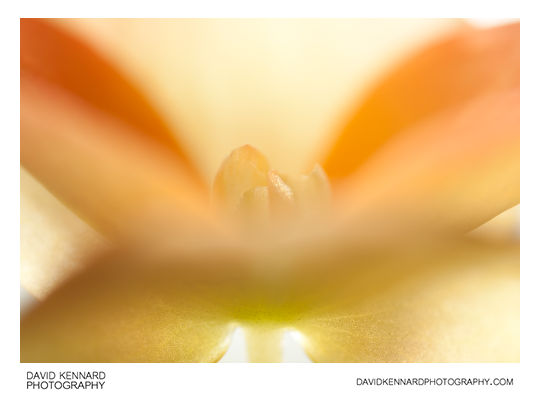 I find abstract macro photography like this quite enjoyable. It allows me to get interesting photos even on an overcast winter day.