This post is part of a series on the walk we went on on the second day of our Holiday in Seoul, Korea. If you haven't read the first part, that's here: Korea day 2 - Walk up Namsan part 1.
We went through the park, and decided we might as well make our way back to the hotel. We passed this road, which looked like it was relatively new, and had been built through an area where buildings previously existed. The new bit of building in the centre of the image looks pretty shoddy.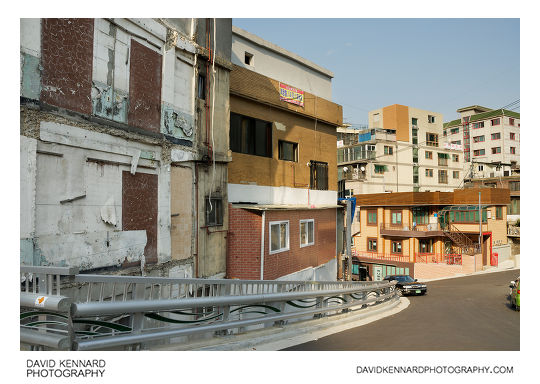 A bit further on we came across this shop, which I thought had a strange name – Shop Secret Walk. It seems that it's an oddities shop.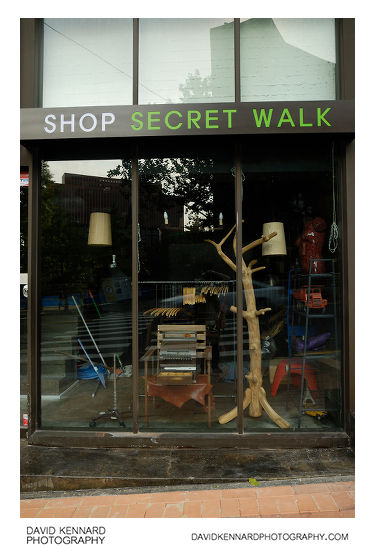 And not much further down Sowol-gil, I spied this Buddha statue sitting on top of a building: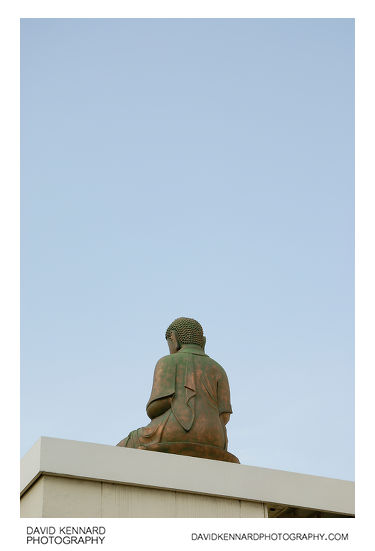 We crossed the bridge that takes Sowol-gil over Toegye-ro, which was quite busy, especially compared to the nearly traffic free streets of the morning.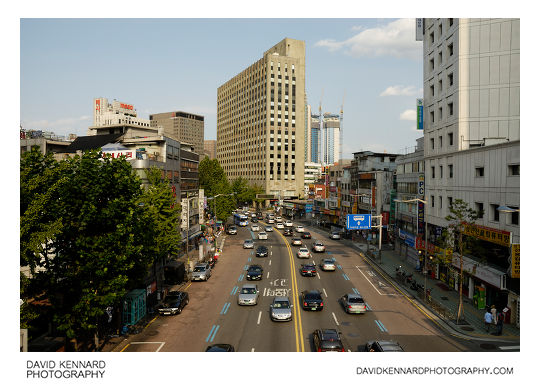 We did eventually make it back to the hotel, where we had a rest for a while I copied and backed up my photos. Then we went out again and finally got something to eat about 9pm. I didn't take my camera with me when we out to eat though.