About a week ago I went on a walk down the old railway line near where I live. It seems Spring is finally here, with quite a few plants starting to flower, and the odd butterfly around.
In the shade underneath the trees running alongside the track, there were a few Field Forget-me-nots (Myosotis arvensis):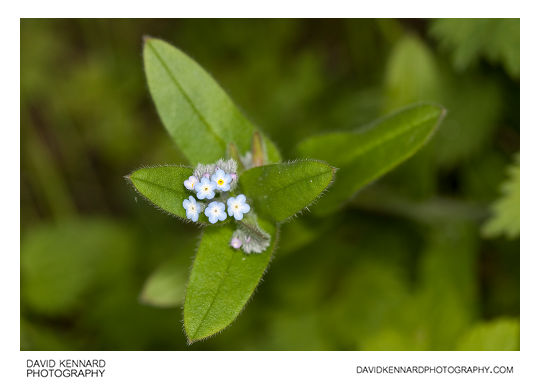 The Field Forget-me-not can be distinguished from the Wood Forget-me-not (Myosotis sylvatica) by the flower size - 2-5mm in M. arvensis, 6-10mm in M. sylvatica.
A bit further on was a Common Vetch (Vicia sativa). Although I didn't notice it at the time, if you look at the top right of the flower, you can see there is a globular springtail.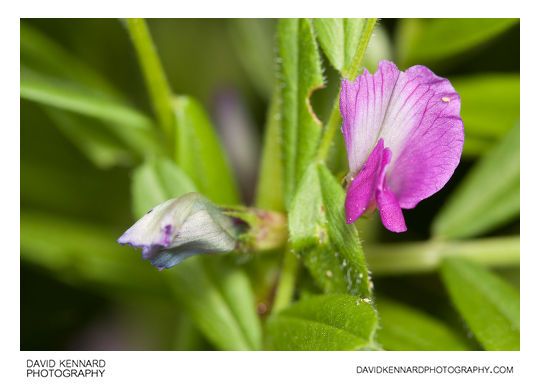 The Hawthorn bushes were all out in flower and looking very nice. I had to go back later in the week to check if these photos were of Common Hawthorn (Crataegus monogyna) or Midland Hawthorn (Crataegus laevigata), and found that the bushes are the plain old Common Hawthorn.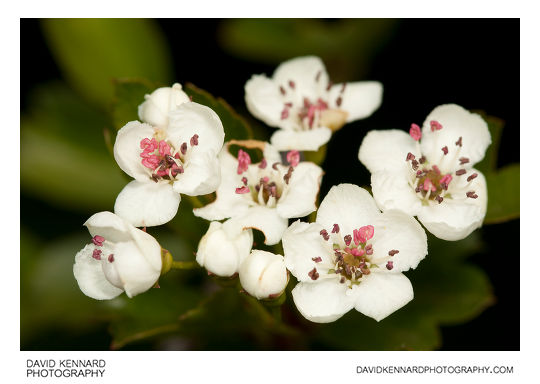 Then further up the old railway line I found a few plants of Lady's Smock (Cardamine pratensis).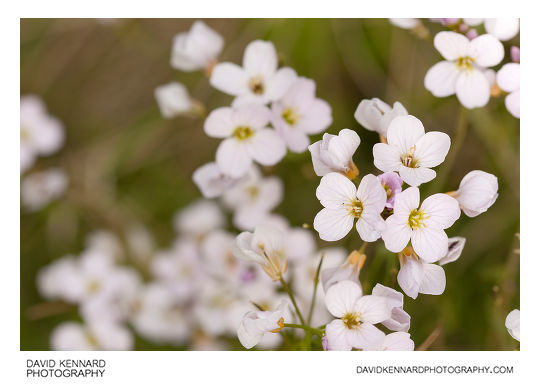 Lady's smock is one of the foodplants of the Orange tip butterfly, of which I saw a few fluttering round during my walk. I did actually take a couple of photos of an Orange tip on one of the plants, but both my photos I managed to take before it flew off again were out of focus.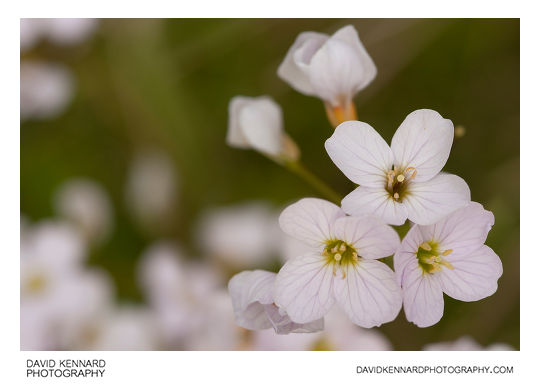 At the end of the railway line I came to this area covered with seeding dandelions.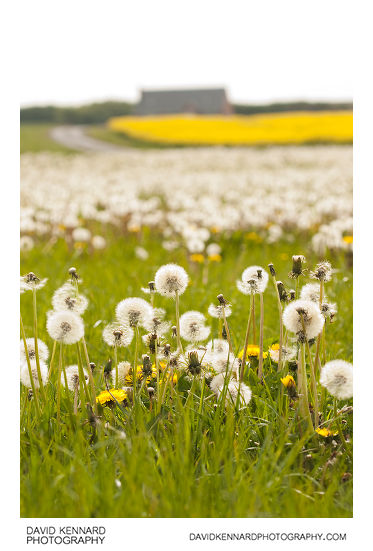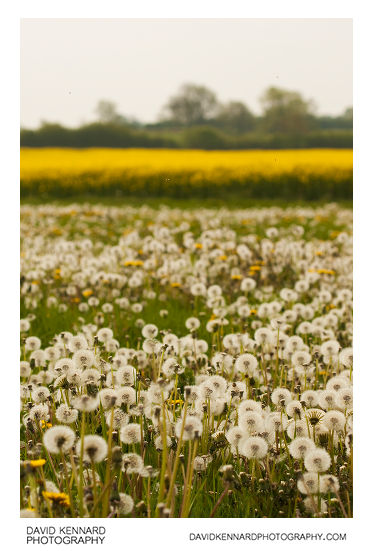 There was quite a bit of seeding/flowering Meadow Foxtail (Alopecurus pratensis) grass around this area as well.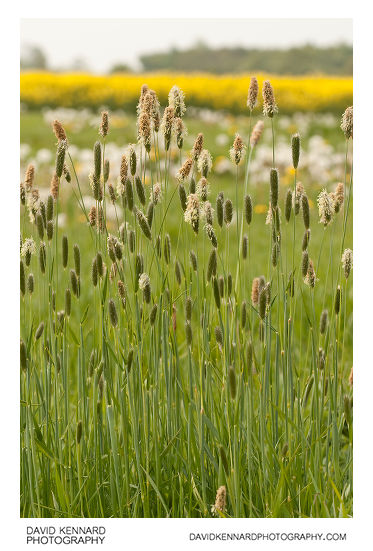 I walked back a bit along the old railwayline and noticed these old gateposts: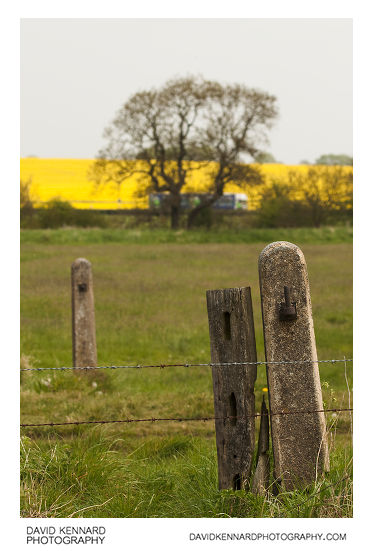 Then I walked around a hay field, which also had more seeding dandelions in a small patch: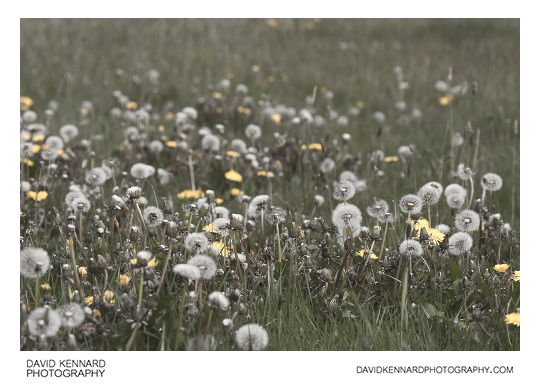 And back on the track, I even managed to find a Speckled Wood (Pararge aegeria) butterfly who let me get a couple of shots. Just a shame he couldn't have been perching on a leaf instead of the track.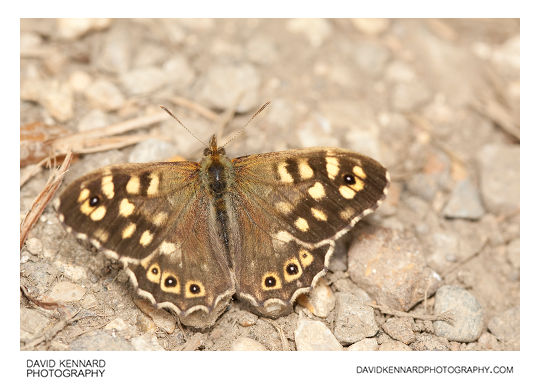 I'll probably visit this location reasonably regularly as more flowers and insects start to come out.