This post is part of a series on our visit to Gyeongbokgung Palace on the third day of our Holiday in Seoul, Korea. If you haven't read the first part, that's here: Korea day 3 pt. 1 - Seoul Metro to Gyeongbokgung Palace.
We walked back up Sejongno, and at the north end I took a shot through the fence by Gwanghwamun, which is currently under reconstruction. In this photo you can see some of the sand and stone used in the reconstruction process (or is it stonework removed from the gate?) Gwanghwamun is the main, southern, gate of Gyeongbokgung Palace. Behind the construction materials is Heungnyemun gate, and Bukhansan mountain towers in the background.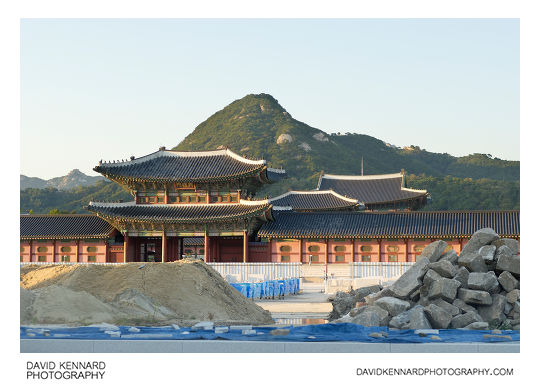 We went back to Gyeongbokgung station, and on the way passed by Heungnyemun gate again, so I took a couple of photos of the tourists leaving through a section of the gate.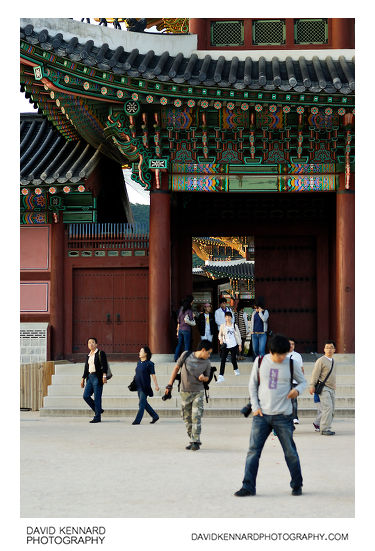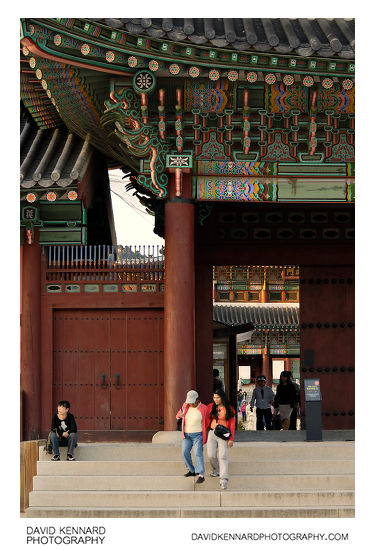 In Gyeongbokgung station (경복궁역), there was a statue of a Joseon cavalry officer on the platform where we were waiting for our train: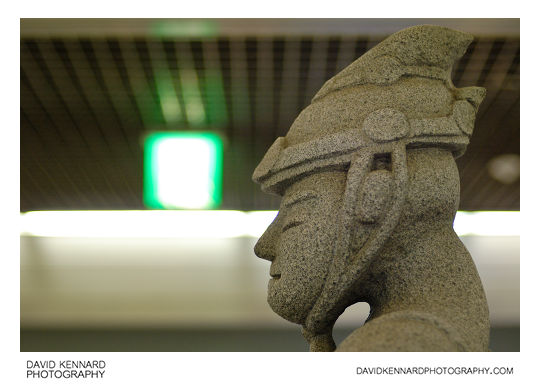 This next one is a bit blurry, I should have pushed the ISO a bit higher really.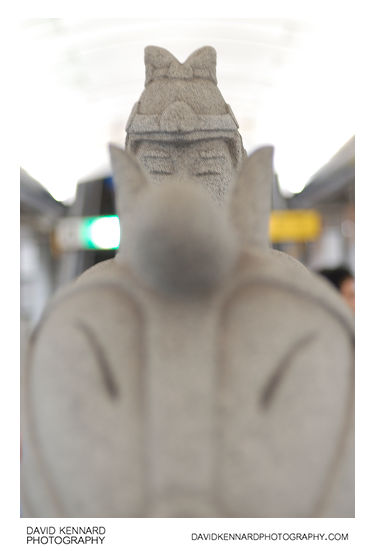 I took a photo on the train as well. On the London underground the carriages are so thin that you can't walk down the centre of a carriage easily if there are people sitting on both sides of the carriage. But on the Seoul Metro there's plenty of room (apart from in rush hour, of course).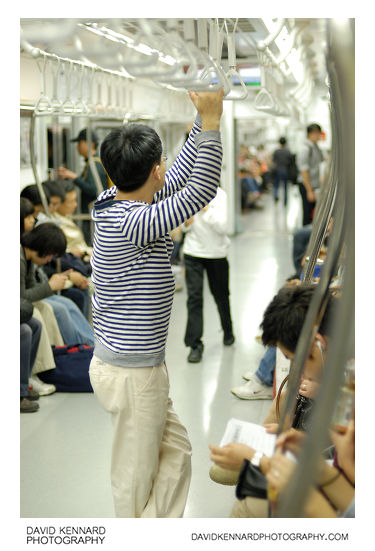 Back in Euljiro sam-ga Station (을지로3가역) I noticed this poster. In Korea it seems that they often use cartoons for conveying information.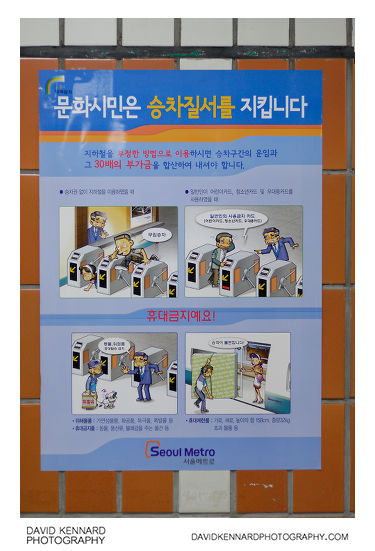 We didn't see many tramps in Seoul, but did find this one sleeping on a bench in Euljiro sam-ga station: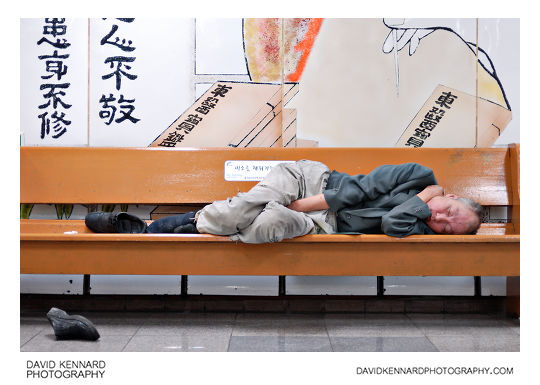 And a nice boring one to finish off, a cabinet with emergency fire fighting equipment in it, again in Euljiro sam-ga station: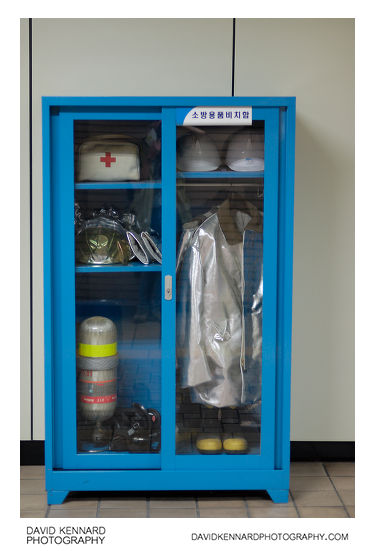 Then we made our way back to the hotel, had a rest, then went out again in the evening to get something to eat (I didn't bother taking my camera whenever we went out to eat).