This post is part of a series on our visit to Gyeongbokgung Palace on the third day of our Holiday in Seoul, Korea. If you haven't read the first part, that's here: Korea day 3 pt. 1 - Seoul Metro to Gyeongbokgung Palace.
Outside the front gate of the palace (actually the front gate might be considered to be Gwanghwamun, rather than Heungnyemun, but Gwanghwamun gate was under reconstruction while we were there), there was a ceremony going on with the guards. The guards are all wearing their period costumes, as they would have done during the Joseon Dynasty.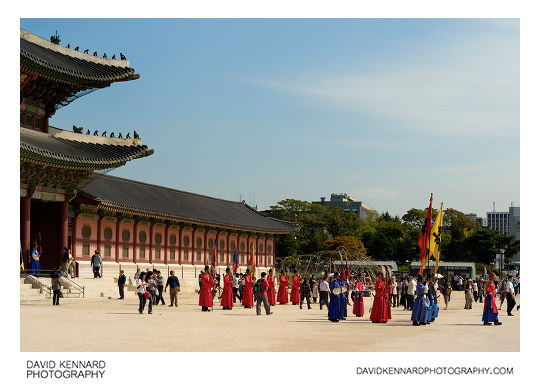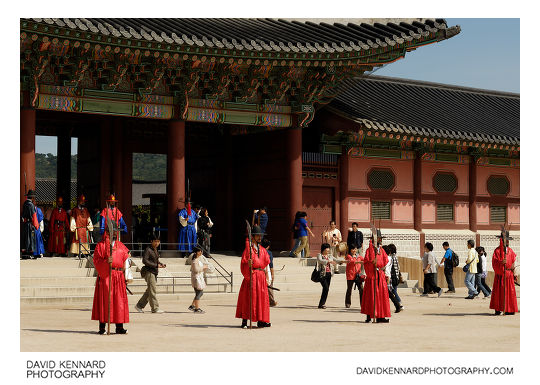 The guards all stand still while tourists have their photos taken with them, a bit like the Queen's guards in London. I would guess that the Joseon guards are just actors and not members of the armed forces though.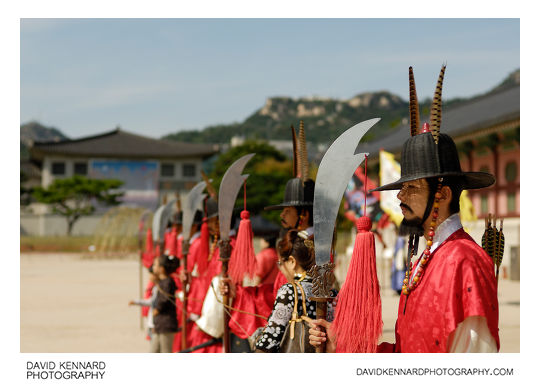 My brother Mauser even posed for a photo with one of them: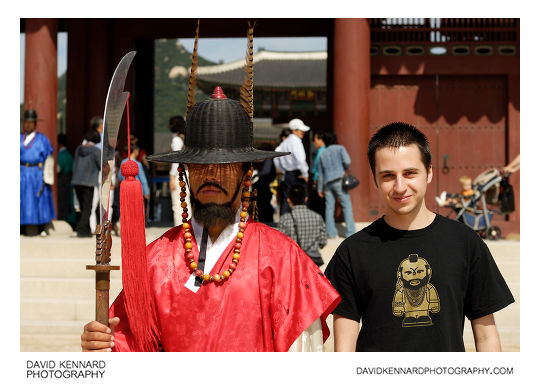 I took a pano outside the Heungnyemun gate: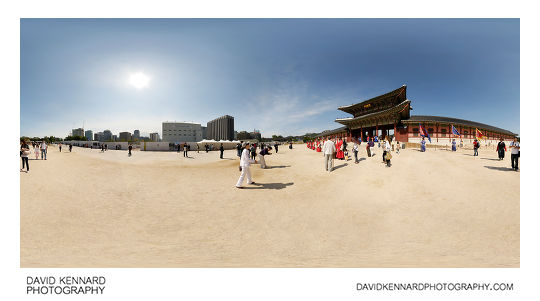 Click here to view 360° VR Panorama
I don't have a wide angle lens, but I can defish my fisheye shots to rectilinear projection (the same projection as a normal non-fisheye lens). Because the fisheye lens has a much wider field of view than a rectilinear lens of the same focal length, it can introduce quite a bit of distortion though. (Or maybe I should say that it changes the distortion from fisheye squashedness at the edges of the frame to extreme stretchedness at the edge of the frame).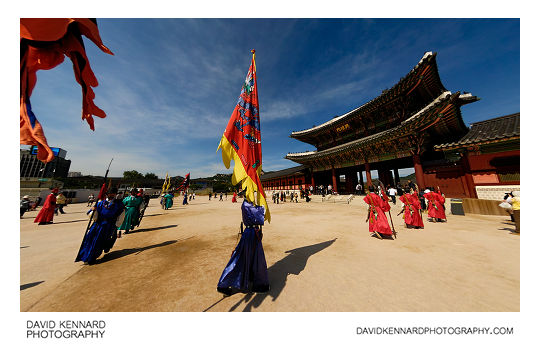 I do hope to buy a proper wide angle lens one day, but they're pretty expensive.
Defishing a fisheye photo to equirectangular projection can cause distortions near the top and bottom of the frame, but works well for images with a limited HFoV: