This post is part of a series on our visit to Gyeongbokgung Palace on the third day of our Holiday in Seoul, Korea. If you haven't read the first part, that's here: Korea day 3 pt. 1 - Seoul Metro to Gyeongbokgung Palace.
On the eastern side of the National Folk Museum of Korea grounds, there are these statues known as Muninseok (문인석).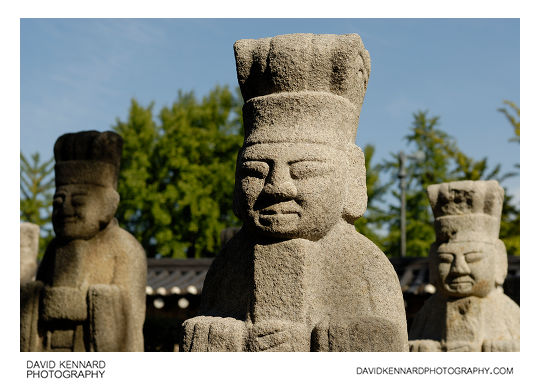 The Muninseok statues are of civil officials, and would often be placed outside the graves of noble or royal people.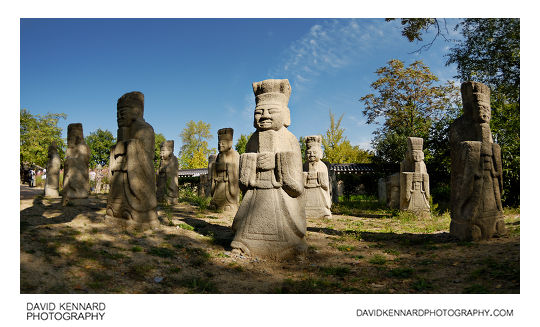 Here's my brother posing with one: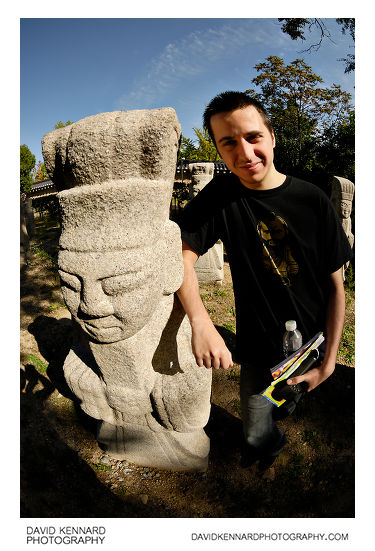 This Muninseok was surrounded by lots of tall pink flowers: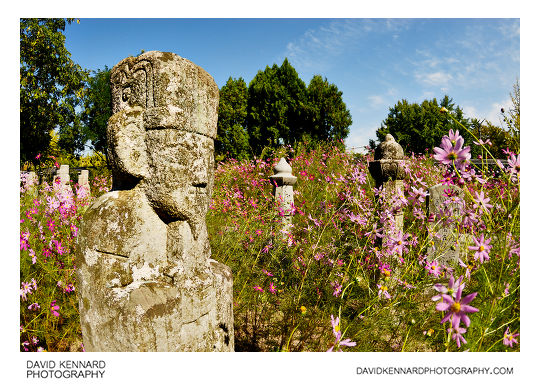 I also took a pano amongst the Muninseok: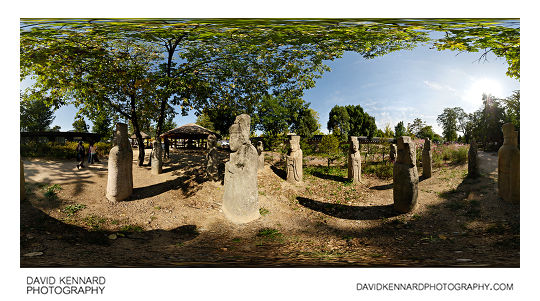 There was a street vendor in the museum grounds selling some weird stuff, so we bought some since we hadn't had anything to eat since breakfast (and it was now about 2.30pm). It was actually a sweet, chewy snack, I'm not sure what it was called though.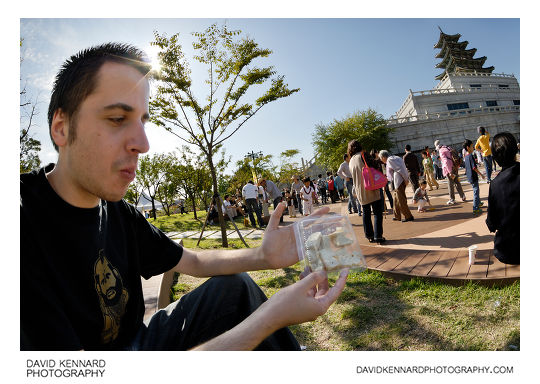 Around this area there were lots of children playing games, and they had a large game board printed in the middle of the area. There was also a guy with a microphone who I guess was commentating on the game, but the microphone kept cutting out. I also saw a few children playing with a stick and hoop.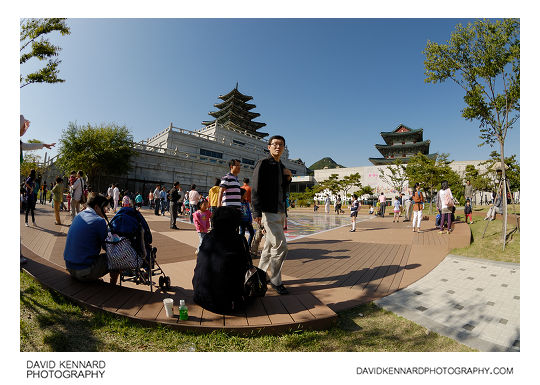 I took another photo of the 5 storey pavilion on top of the museum's roof: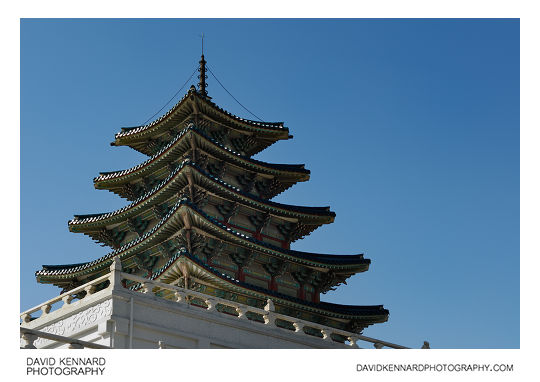 And then we walked back out of the Museum grounds into the main part of Gyeongbokgung. This photo shows the National Folk Museum of Korea and the area where the pungmul performers were earlier: