This post is part of a series on our visit to Gyeongbokgung Palace on the third day of our Holiday in Seoul, Korea. If you haven't read the first part, that's here: Korea day 3 pt. 1 - Seoul Metro to Gyeongbokgung Palace.
Once you go through Heungnyemun gate, you can see Geunjeongmun gate on the other side of the compound, over the Yeongjegyo Bridge: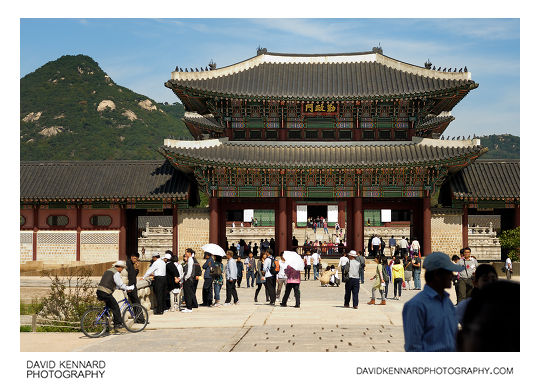 On the bridge they have these dragon sculptures at the end of the handrails: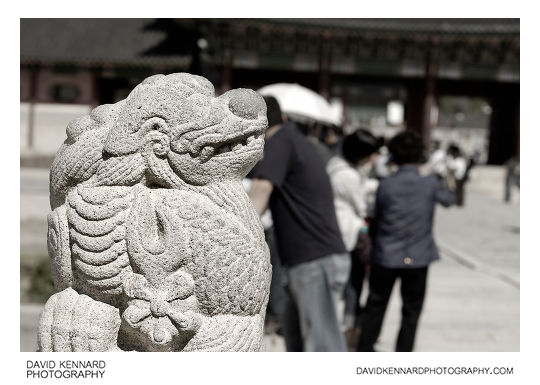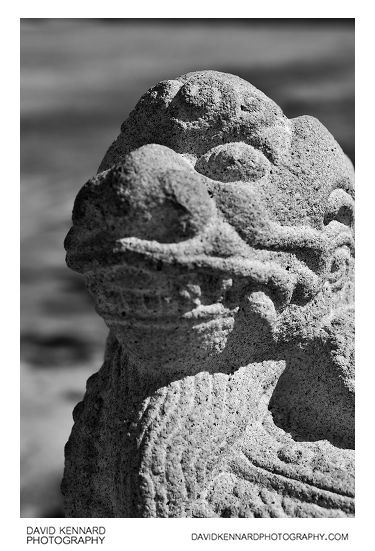 And from the bridge you can also see the Sanye sculptures, legendary creatures that guard the waterway and protect it from evil spirits.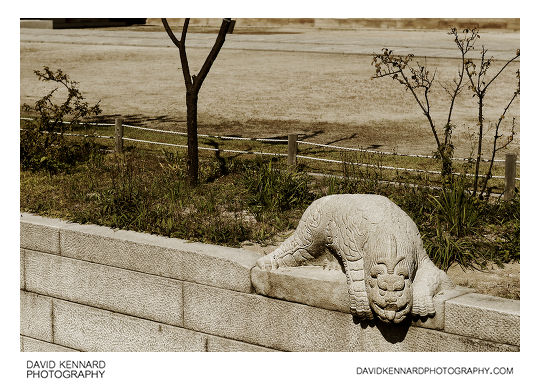 All Joseon palaces (and most other East Asian palaces) would have a stream running through them.
We went through Geunjeongmun Gate, and into the Geunjeong compound. The construction of the palace is mainly wood, painted in bright colours. Here, looking east down the south corridor of Geunjeong compound.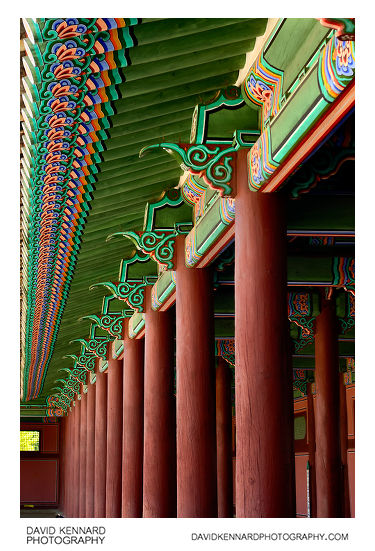 The large majority of the palace was only built recently, as the Korean Government embarks on a plan to rebuild cultural properties that were destroyed during the Japanese occupation (from the early 1900s until the end of WWII). The palace is being reconstructed as accurately as possible based on how it looked before the Japanese occupation.
Although many of the buildings haven't been reconstructed yet, Gyeongbokgung is still a large palace with lots of buildings to see.