This post is part of a series on my visits to Jogyesa temple, Insadong, Tapgol Park, and Buramsan on the sixth day of my Holiday in Seoul, Korea. If you haven't read the first part, that's here: Korea day 6 part 1 - Euljiro 3-ga subway station and the Korean Postal Museum.
Above you can see some more of the men who chatting and reading the paper in Tapgol park. After looking at the Korean Independence movement Bas-reliefs, we left Tapgol park.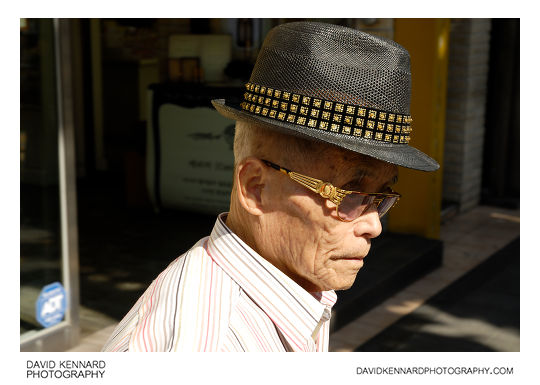 At a busy intersection I noticed the unusual dress sense of this old guy. The composition of this photo isn't that great though, really he should placed further left in the frame to give him space to look into. I had the back focusing issue as well, with the side of his face furthest away from the camera being more in focus than the area near the camera.
In the afternoon we went off to north-east Seoul to walk up a mountain., taking the train through Nowon-gu district to Dangoggae station.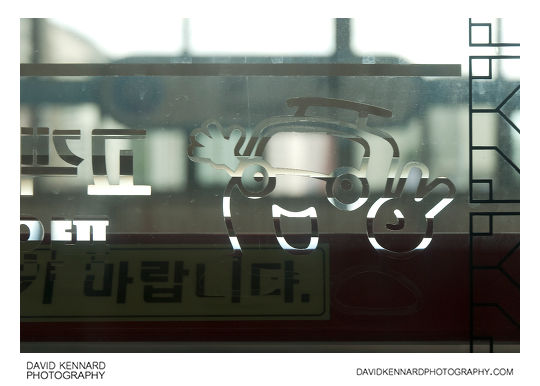 I took this photo of a train cartoon on one of the platform screen walls while we were waiting for a train. Then on the overground section of the journey (most was underground), I took some photos through the train windows.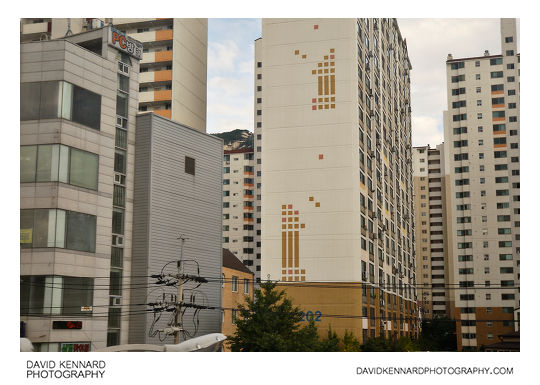 Nowon-gu, where we travelling through, is a mainly residential district. It is still filled with plenty of skyscrapers and large buildings, but generally blocks of flats rather than the offices you find in central Seoul.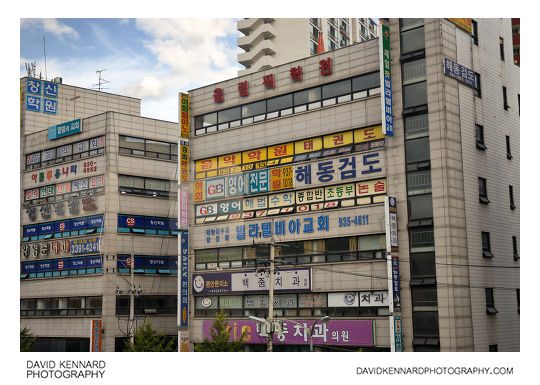 There are still blocks of offices and shops in Nowon-gu as well though.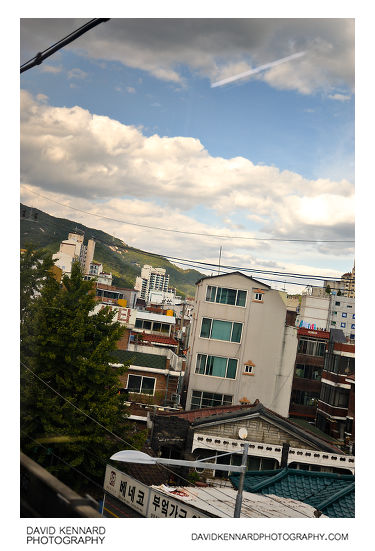 More apartment blocks with some mountains in the background.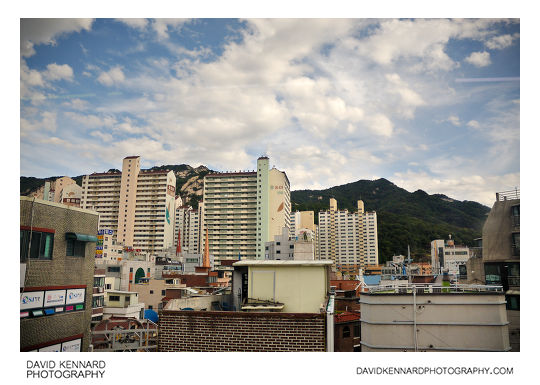 As well a large variety of different buildings mixed together, you also find developments where many apartment buildings have been built in the same style close together. The ones in the photo above are part of the Buram apartments complex.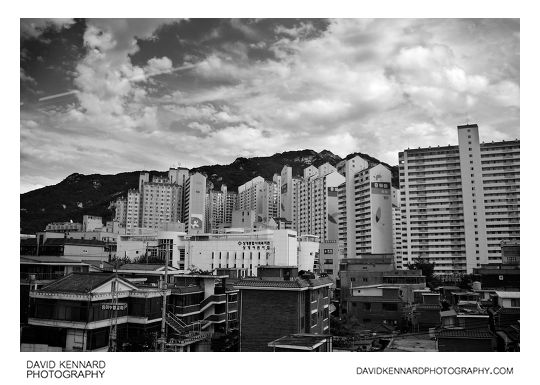 Some more of the Buram apartment buildings (불암현대아파트).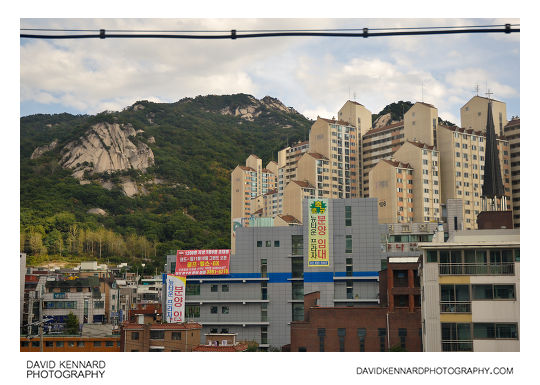 And the western end of the Buram apartments. These photos probably would have been better if I'd had a rubber lens hood I could use to push the camera up against the train window. This would help prevent the reflections of the carriage lighting in the windows.