This post is part of a series on my visits to Jogyesa temple, Insadong, Tapgol Park, and Buramsan on the sixth day of my Holiday in Seoul, Korea. If you haven't read the first part, that's here: Korea day 6 part 1 - Euljiro 3-ga subway station and the Korean Postal Museum.
We arrived at Dangoggae station, which is at the north-eastern end of the Seoul Subway Line 4, and near the mountain we were intending to walk up.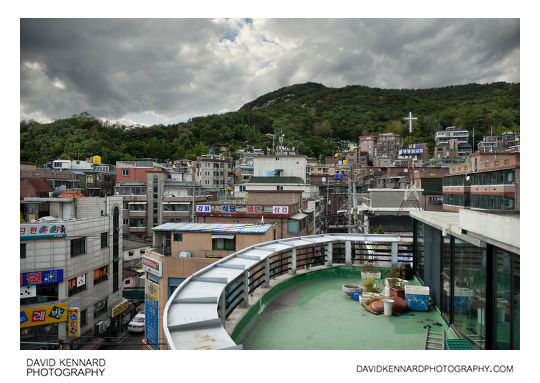 Dangoggae station is raised up quite high , so you get a good view of the surrounding area. Interestingly (or not as the case may be), the rooftop in the foreground that looks like a rooftop apartment is part of the same building as the train station.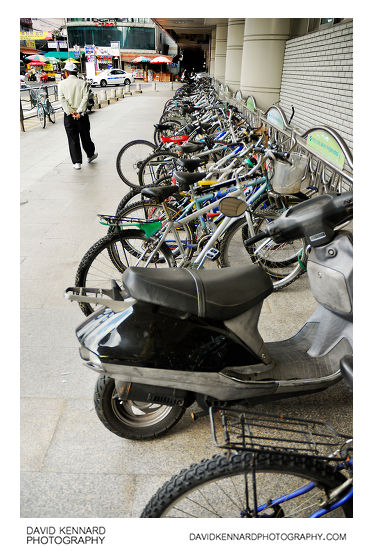 Outside the station was a long line of bikes.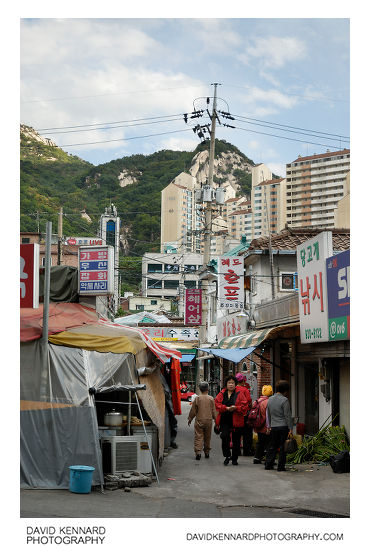 The above photo was taken looking down one of the side streets near the station. In the background you can see the Buram apartments and Buramsan mountain. I found it strange how the 'building' in the foreground on the left appears to be a tent.
Near the station is a restaurant where you can have fresh fish for dinner. Outside the restaurant they have a few tanks with various fishes and eels.
We walked up a street towards the mountain, trying to follow the directions in our guide book. The layout of the streets didn't seem to match the directions given in the book though.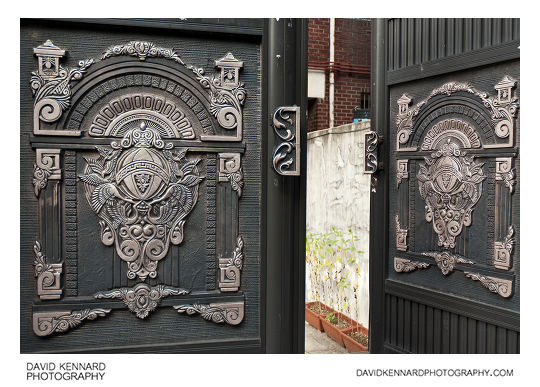 I took a photo of these nicely moulded doors on one of the buildings we passed. The doors look quite posh compared to the buildings that were on the other side of the street: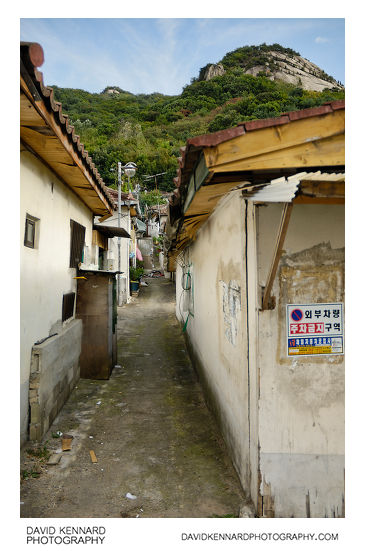 The houses in this area at the bottom of the mountain were quite a lot smaller than anything I'd seen previously, with most of them only being single storey buildings. I would guess that this is an area where poorer people live.