On the sixth day of my holiday in Seoul, South Korea, (back in October 2009) I went to visit Jogyesa temple, Tapgol Park and the Insadong district of Seoul.
On the way to the subway station we passed this interesting spinning metal vent that was located on ground level, rather than being on top of a building.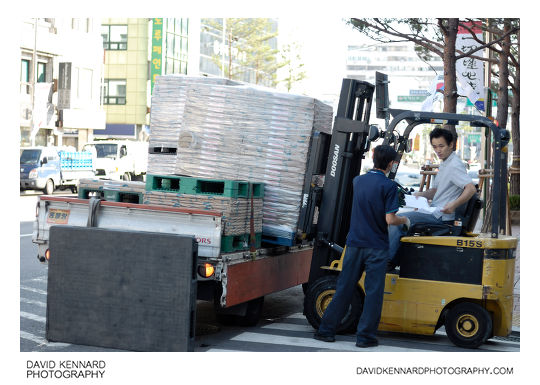 At the end of the street we saw a forklift driver retrieving paper supplies from a delivery truck. Unfortunately I had some problems with the autofocus of my 50mm lens, and it back focused, so the tree behind the forklift driver is focused more sharply than the driver.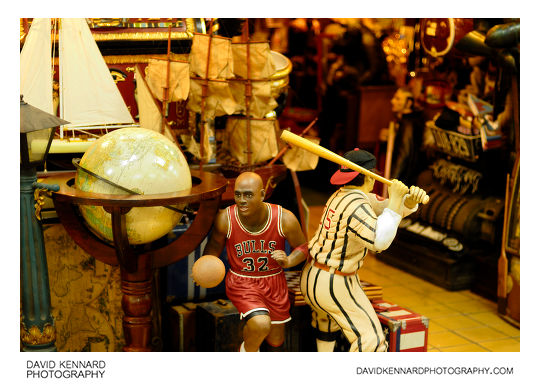 In the Seoul Metro subway station there was a curiosity shop that I hadn't noticed before.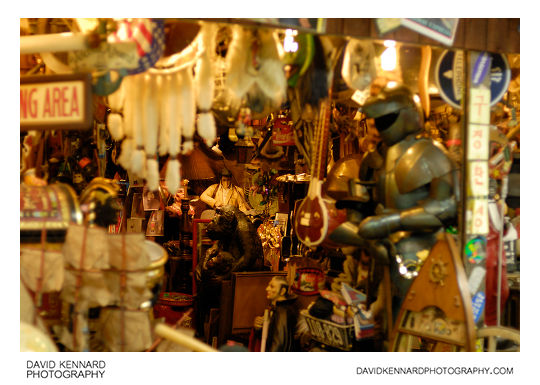 They were selling all sorts of random stuff (at least I presume they were selling it, nothing had any prices on).
Unfortunately my 50mm lens (or maybe it was the camera) was still back focusing, and I didn't realise there was much of a problem with it at the time. You can see in the photo below that the area just behind the sailor is more in focus than the sailor himself: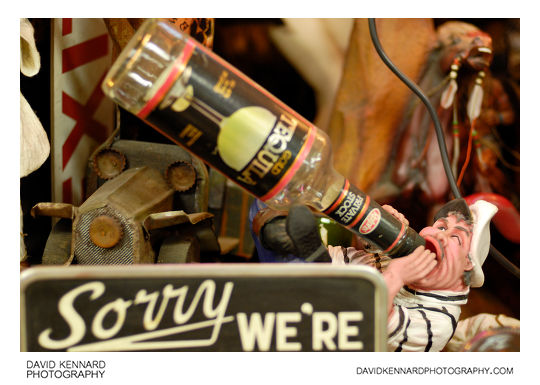 A soul singer with a cowboy doughnut on his head: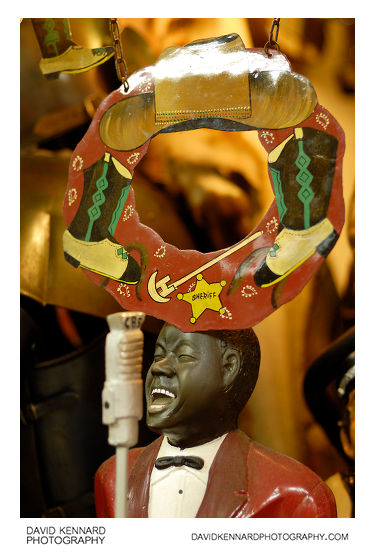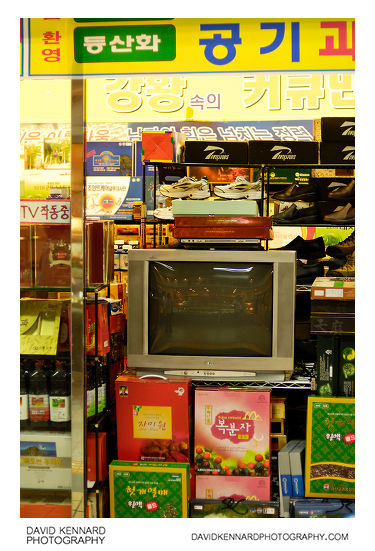 The shop above seems to sell a wide variety of items, from shoes to boxes of food. I'm not sure if the TV was an item for sale or if they use it to show adverts for things they're selling sometimes.
After much walking we eventually got down to the platform. I think that if you were only going from one station to the next one down the line it would sometimes be quicker just to walk than using the metro.
The platform screen doors have quite a few stickers on them, this one has one promoting North Seoul Dream Forest, a large park in the north of Seoul.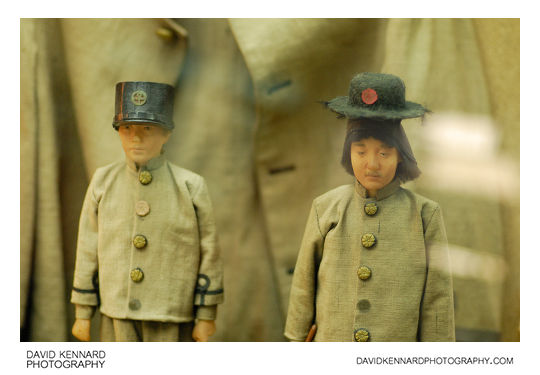 After getting the train from Euljiro 3(sam)-ga station to a station near Jogyesa (can't remember which station it was now though), we visited the Korean Postal Museum. The museum is located very near to Jogyesa, so it was on the way there. The museum isn't particularly big, but houses various copies of old stamps, legal documents, etc. relating to the history of the Korean postal service.
I took some photos of the models wearing examples of the old Korean Postal service uniforms there. We didn't spend too long looking round the museum.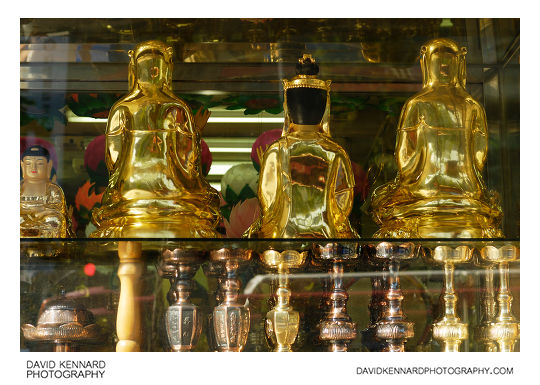 Near Jogyesa temple there is a shop that sells a large variety of Buddhist statues etc.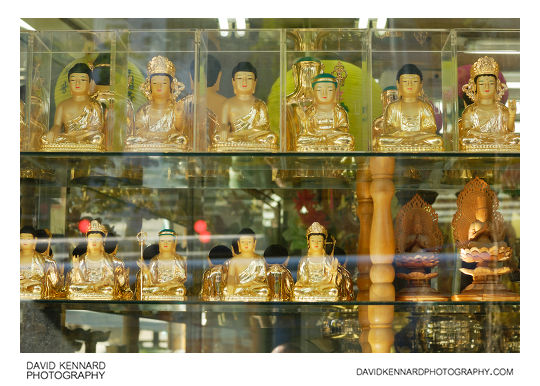 I probably should have used a polarising filter to reduce the reflections on the windows for these shots really.
Next we went into Jogyesa temple.