This post is part of a series on my visits to Jogyesa temple, Insadong, Tapgol Park, and Buramsan on the sixth day of my Holiday in Seoul, Korea. If you haven't read the first part, that's here: Korea day 6 part 1 - Euljiro 3-ga subway station and the Korean Postal Museum.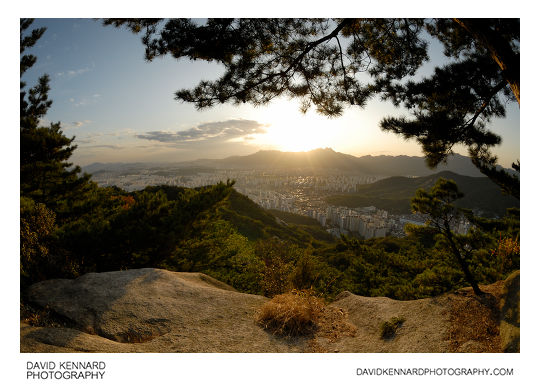 Going back down the mountain we stopped by another rock with a view of Seoul below as the sun set. I used my fisheye lens for this shot to try and encompass the whole view in one shot. You can see a small pine tree growing on the rock, which looks like the only soil it has is the degrading needles dropped by its larger parent tree that overhangs the rock.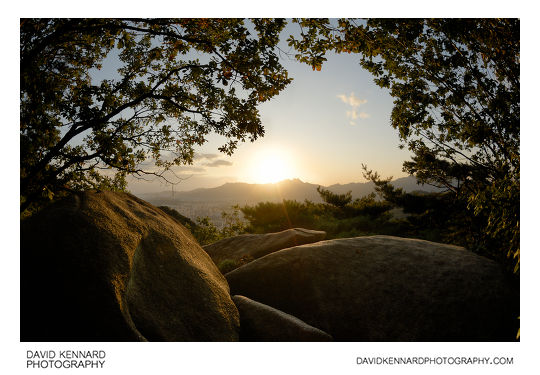 Further down the mountain and back at another rock, I took the above photo from the path rather than climbing up on the rocks.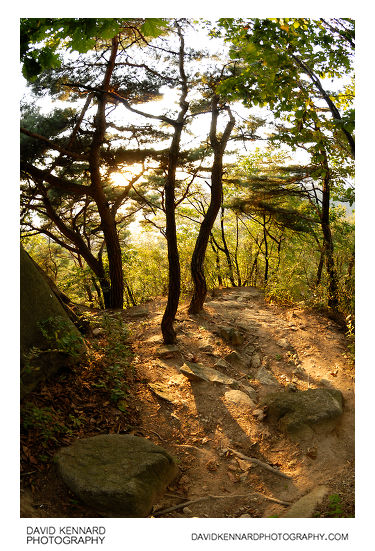 The warm afternoon light was nice in the small areas where it managed to reach the mountainside.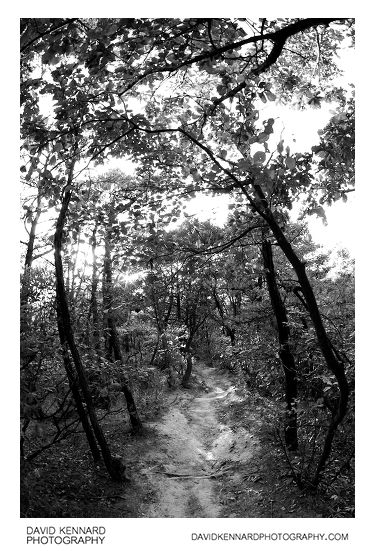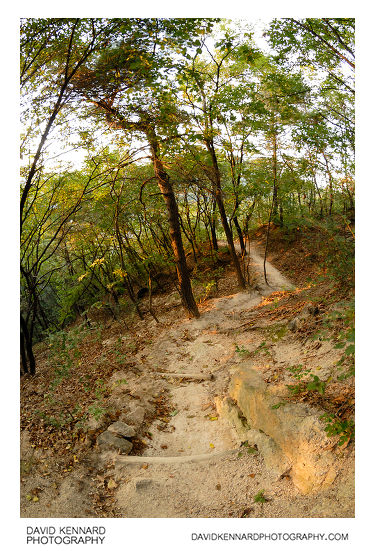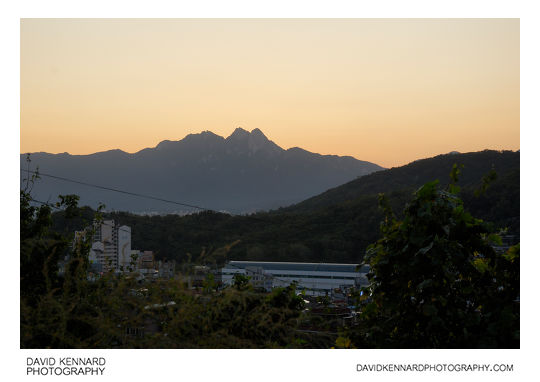 Back down at the bottom of the mountain I took the above photo, after the sun had set. In the middle of the photo you can see Dangoggae station, which gives an idea of how large the station is.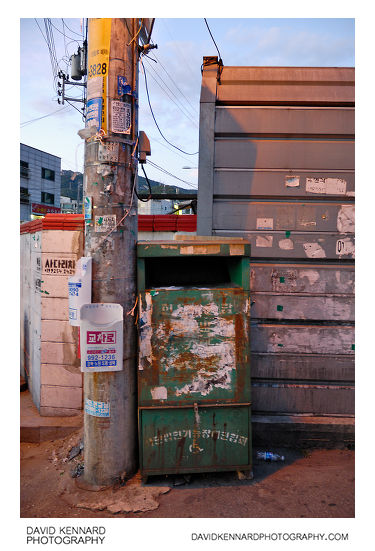 At the bottom of the road we'd walked up to get to the mountain was this rather dirty bin and wall. It looks like various posters had been glued to the bin, post, and wall, and then later ripped off.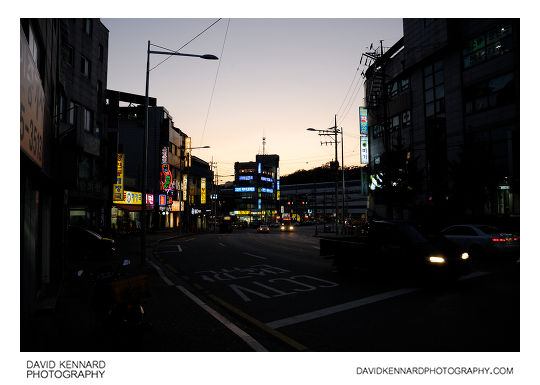 Above, looking down the street towards the station. And to finish off, some more fish in a tank outside a restaurant near the station: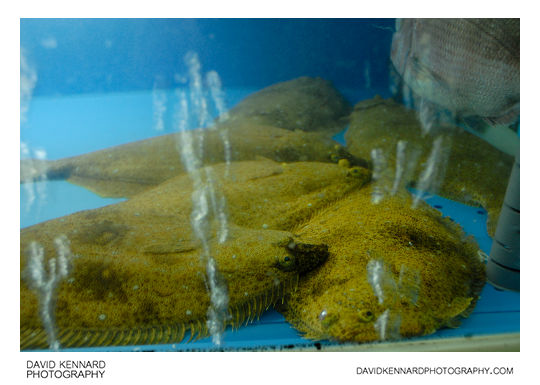 We then took the train back towards the hotel to have a rest before going out again later in the evening.