This post is part of a series on my visits to Jogyesa temple, Insadong, Tapgol Park, and Buramsan on the sixth day of my Holiday in Seoul, Korea. If you haven't read the first part, that's here: Korea day 6 part 1 - Euljiro 3-ga subway station and the Korean Postal Museum.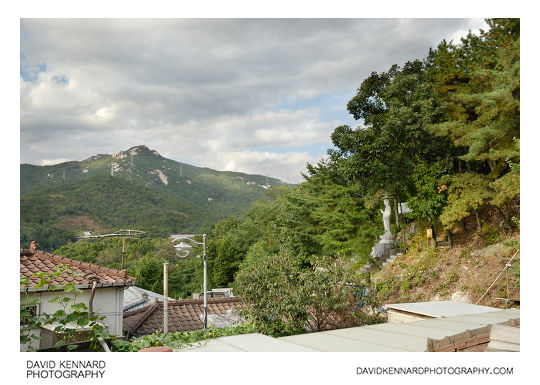 From the top of the houses at the bottom of the mountain you can get a reasonable view over the area. In the distance you can see Suraksan, with electricity pylons running across it. On the nearby hillside is a Buddhist statue.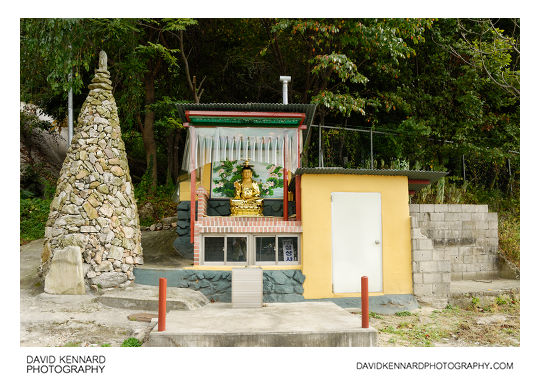 Also at the top of the houses was a small Buddhist shrine, with a golden Buddha statue and stone stupa. In the room underneath the statue is a sign that says 실상사 (Silsangsa or Silsang temple). I didn't see any other temple buildings around, so it must be a very small temple.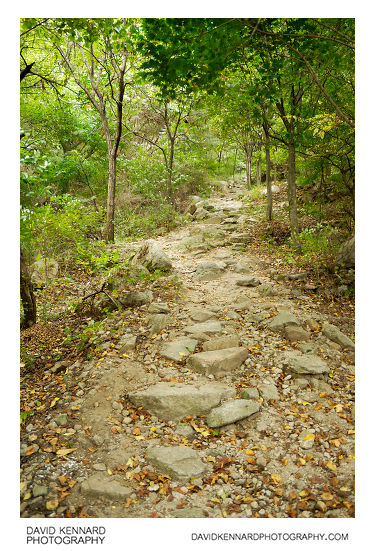 Starting up the path up the mountain, you can see the path is a bit rocky, but well travelled and easy to follow.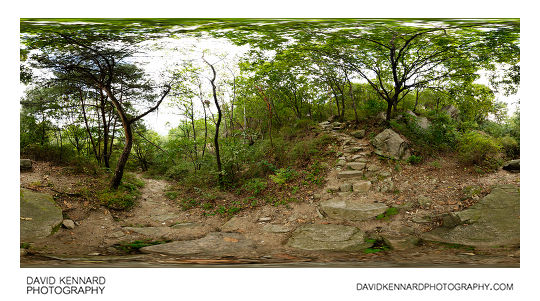 A bit further up the mountain I took a panorama by the path, you can see the 360° VR version here: Path up Buramsan 360 VR. I think the scene would look much nicer in Autumn.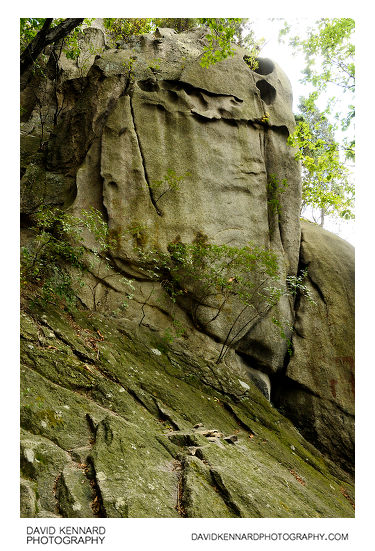 Large pieces of rock stick out from the mountain in various places. Even on the rock though, you can see there are some small bushes growing up from what must be a very small amount of soil around its base.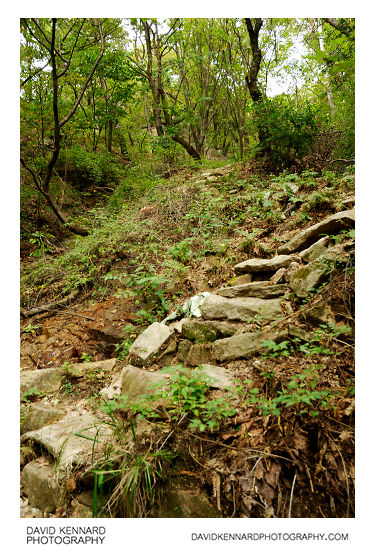 Just a view of the mountainside from the path.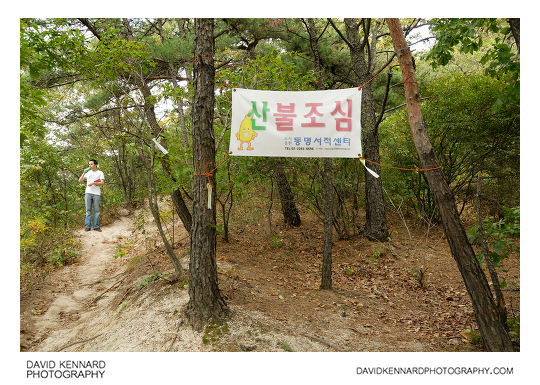 After walking for quite a while we eventually reached a slight plateau where we stopped for a short rest. The sign hanging between the trees here warns about forest fires, and gives a telephone number to call.