This post is part of a series on my visits to Jogyesa temple, Insadong, Tapgol Park, and Buramsan on the sixth day of my Holiday in Seoul, Korea. If you haven't read the first part, that's here: Korea day 6 part 1 - Euljiro 3-ga subway station and the Korean Postal Museum.
Along the north-east of Tapgol park is a shady path with a series of large Bas-reliefs depicting events related to the Korean Independence movement. The movement started on March 1st 1919, while Korea was under Japanese occupation. A student read out the Korean declaration of Independence in the pavilion in Tapgol Park to a large gathering of people.
The people then marched out of the park, but the protest was put down by the Japanese police. After that many other protests were carried out across for Korea for about a year until the Japanese finally managed to put a stop to them. Because of the start date of the protests (first day of the third month), it is often known as the Samil (Three one) movement.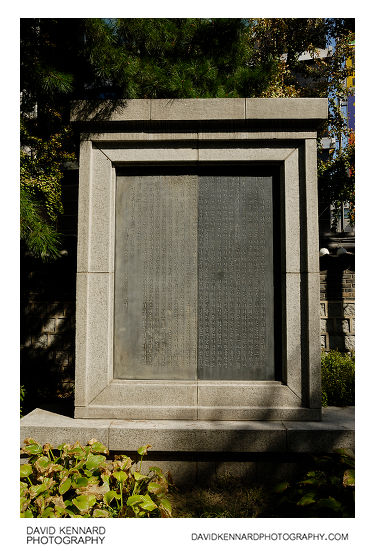 This first monument contains a lot of text etched into it, though I'm not sure what the text says.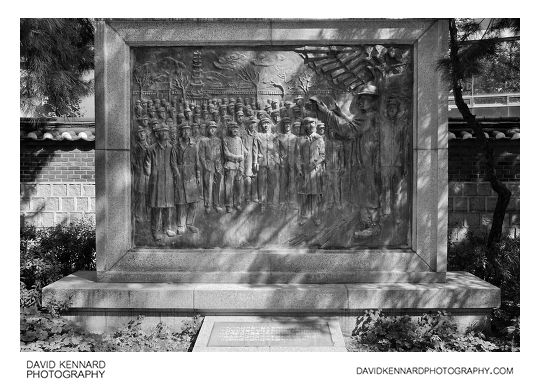 The second monument has a bas-relief of the Declaration of Independence being read out at the pavilion.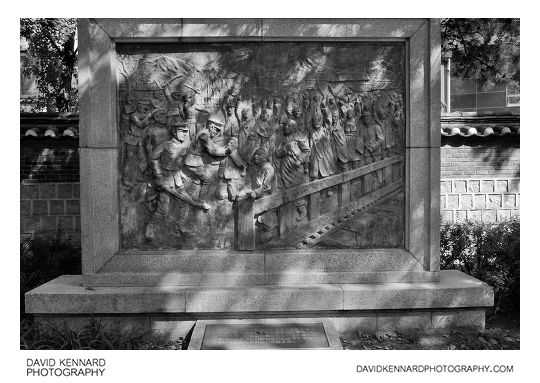 The third one shows the protestors being stopped at a bridge by the Japanese police. The rest are mostly scenes of the police fighting and killing the defiant protestors.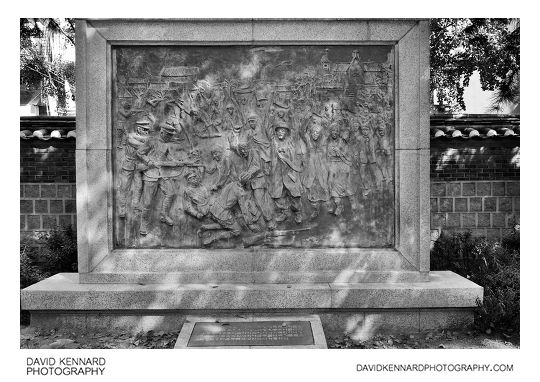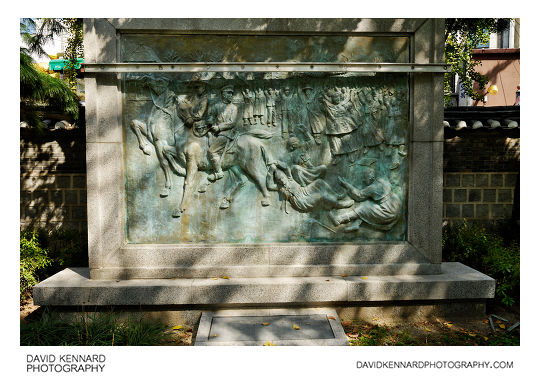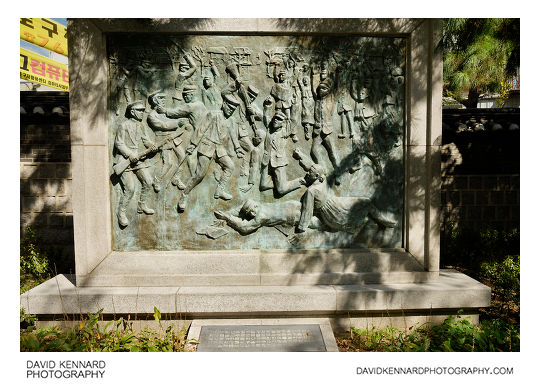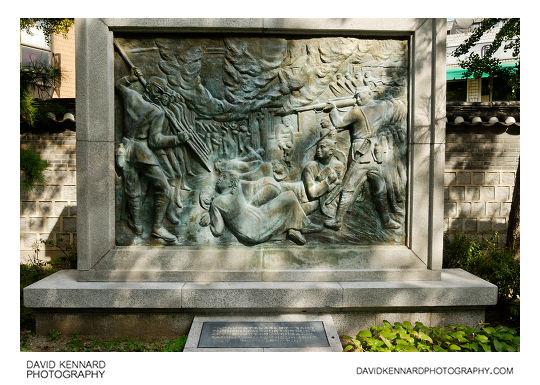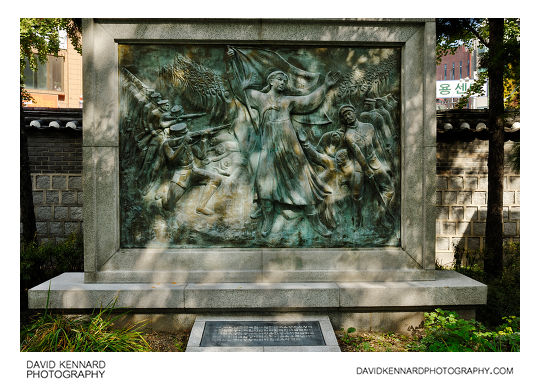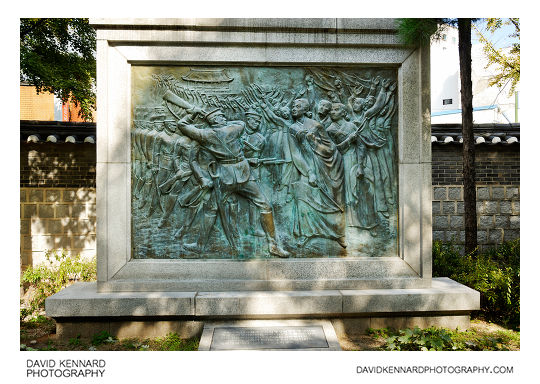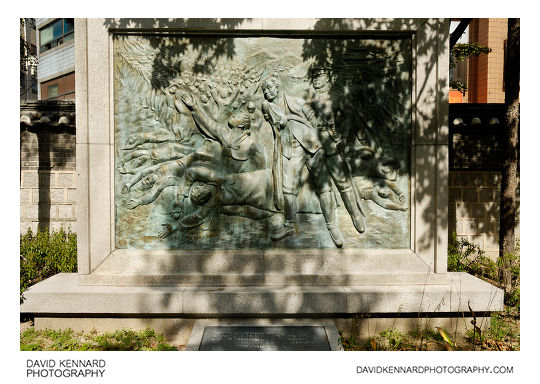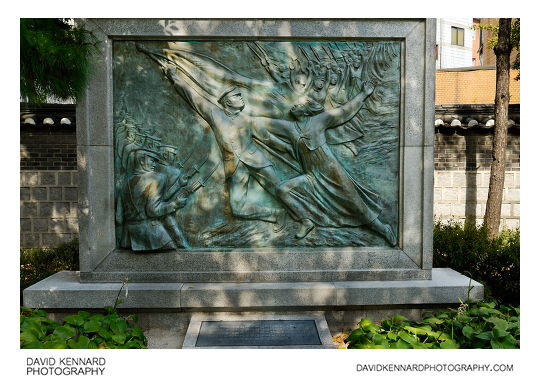 According to Encyclopedia Britannica by the time the Independence protests were finally quashed a year later, approximately 2,000,000 Koreans had participated in the more than 1,500 demonstrations. About 7,000 people were killed by the Japanese police and soldiers, and 16,000 were wounded; 715 private houses, 47 churches, and 2 school buildings were destroyed by fire. Approximately 46,000 people were arrested, of whom some 10,000 were tried and convicted.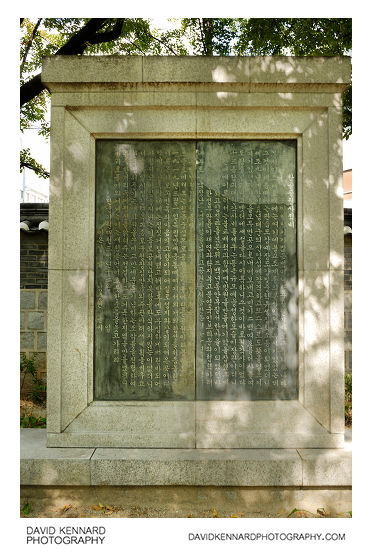 Like the first monument, the last one is also text. The text is different to the first monument though.