Following on from my last test, I decided to do a test to check if the reduced contrast shown in the shot taken with the Infrared polyester filter was due to veiling flare. We finally got a bit of sun today, so I did a quick comparison.
For each filter I took one normal shot, and one with my hand in front of the sun to reduce the flare. I forgot to do the hand in front of the sun shot for the UVIR cut filter though.
The shots were taken with different shutter speeds, and I have tried to equalise the exposures further in ACR so that the shots with the hand in front of the sun are roughly the same brightness.
Rear mounted Lee Infrared polyester filter
f/7.1 1/15s ISO100 -2.55EV in ACR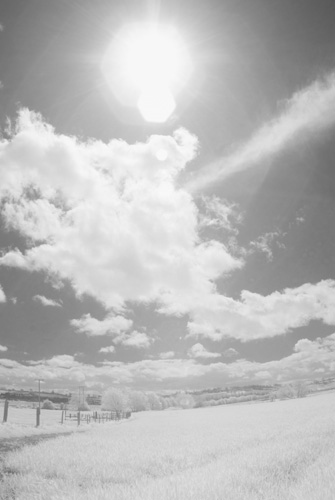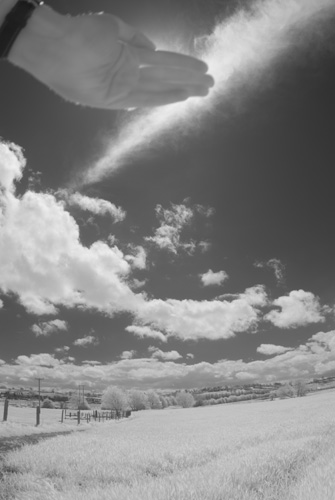 Front mounted Hitech Infrared resin filter
f/7.1 1/30s ISO100 -2.55EV in ACR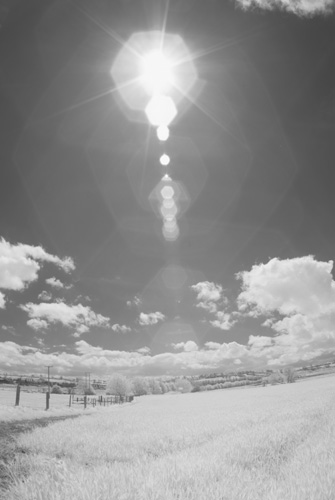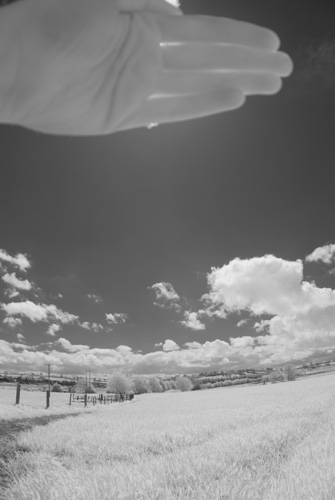 Rear mounted Lee Light red flash gel filter
f/7.1 1/50s ISO100 -2.4EV in ACR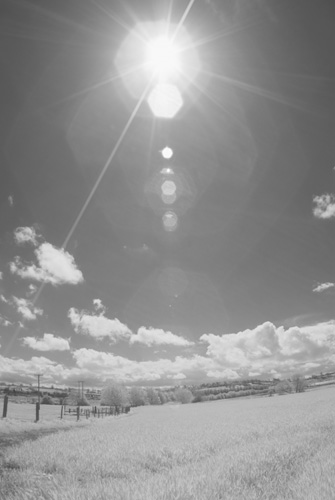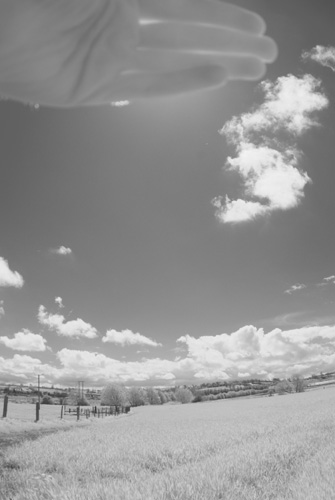 Front 'mounted' UVIR cut filter
f/7.1 1/125s ISO100 -1.35EV in ACR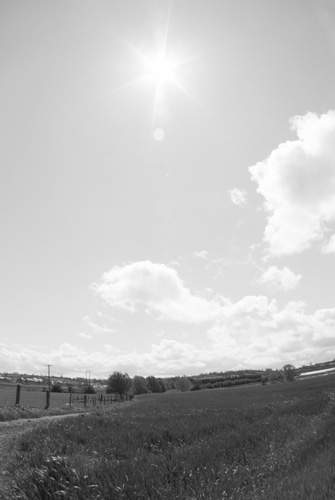 Nikon D200 (no filters)
f/7.1 1/320s ISO100 +0.35EV in ACR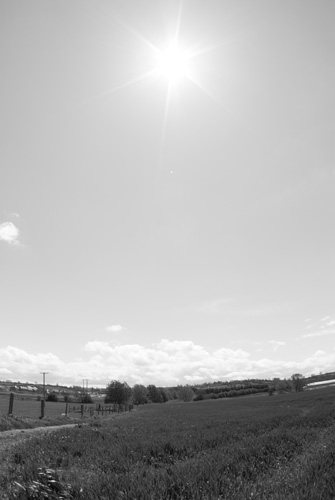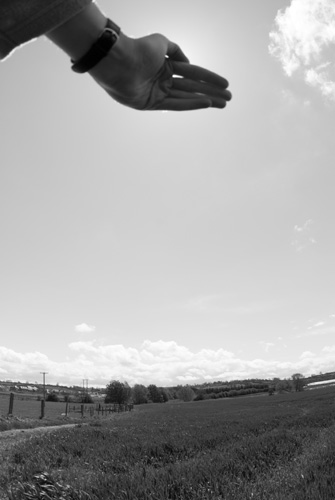 Conclusion
It does seem that the Lee infrared polyester filter suffers quite badly from veiling flare degrading the contrast. All the infrared filters suffer badly from flare compared to the bare lens (on the D200) or the (MRC Multi Resistant Coated) UVIR cut filter.
When shooting into the sun (easily done with a fisheye / wide angle lens), this is a problem. I think probably the best solution is to use a tripod, compose your shot to minimise lens flare, and use the two shot technique to remove the lens flare.