In this blog post I want to take a look at how the image quality of the Fujifilm X-M1 compares to the Fujifilm X-A1. I'll also look at how the choice of RAW convertor (ACR or Capture One) affects the output of the XM-1's RAW files.
Both the X-M1 and X-A1 are essentially the same camera apart from the colour filter used in front of the sensor. The X-M1 uses Fuji's X-trans design, while the X-A1 uses a Bayer design, as found in almost all other cameras (apart from Sigma cameras).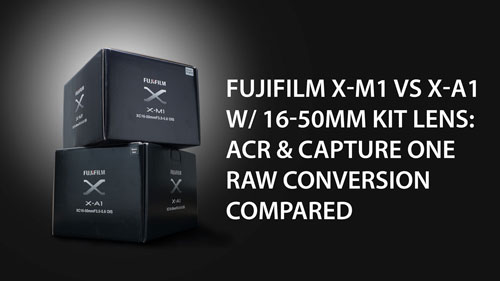 Green detail - X-M1 w/ ACR vs X-M1 w/ C1 vs X-A1
When Fuji's first X-trans cameras were released, they were sometimes criticised for a watercolour effect that would occur when converting RAWs, particularly in areas of green. Rather than being an issue with the sensor design, this was an issue in how the RAW convertors were demosaicing the data.
Fuji worked with Adobe and Capture One to help them get better results with the X-trans RAW files. Both companies released their updated software to cope better with X-trans images quite a while back. The latest versions were used for this comparison - ACR 8.3 and Capture One 7.2 build 36. Lightroom uses the same RAW conversion engine as ACR, so the ACR results should mirror what you'd get in Lightroom.
In testing the X-M1 against the X-A1, the X-M1 files are slightly worse than the X-A1 in areas of green detail when the RAW is converted through ACR. Capture One gives a better result than ACR with the X-M1 file to my eyes. The below images are 200% crops of an area of grass.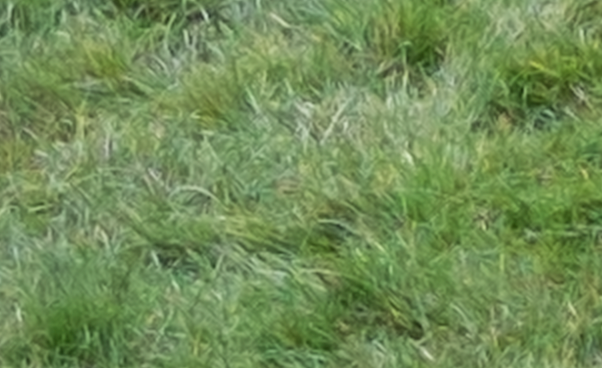 X-A1 ACR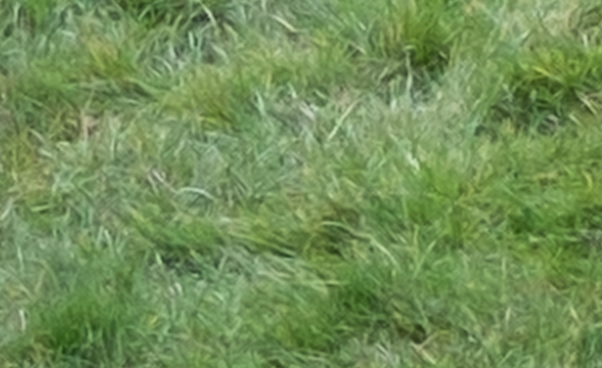 X-M1 ACR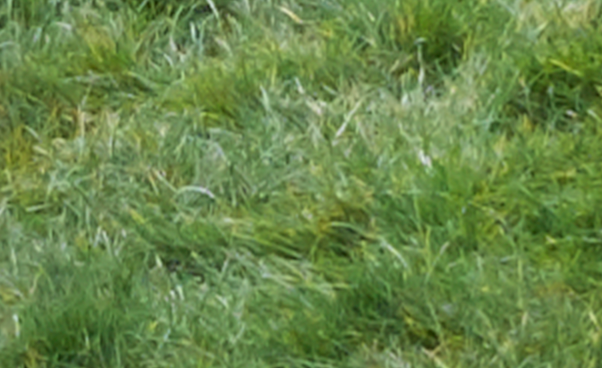 X-M1 Capture One
It would've been nice to try converting the X-A1 image through Capture One as well, to see how that compared. But unfortunately Capture One doesn't support RAW files from the X-A1.
Areas of green detail are the only place I have noticed any difference between the X-A1 and X-M1 files. Apart from that, the images look the same to me. So the rest of this post will look at differences between how ACR and Capture One handle the X-M1 RAW files.
Lens distortion correction
One thing I noticed when converting the X-M1 image through Capture One was that the image was slightly cropped compared to the ACR image. Capture One had automatically applied distortion correction to the image. Whereas ACR doesn't have a profile for the 16-50mm lens.
However, the strange thing is, if you remove distortion correction in Capture One, it results in an image that has a large amount of distortion, whereas the same image with no correction in ACR looks fine.
Below is an example RAW taken with the Fuji XM-1 with the 16-50mm kit lens at 16mm.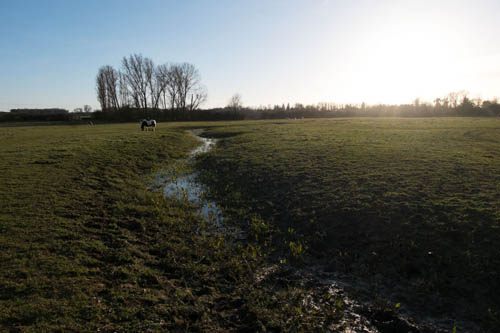 Converted through ACR with no distortion correction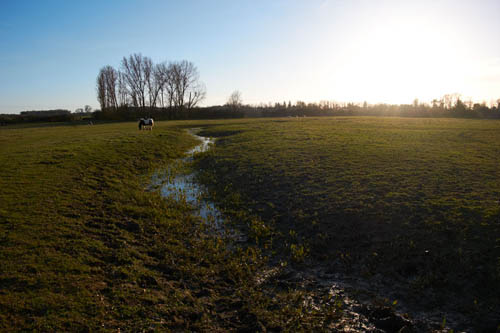 Converted through Capture One with no distortion correction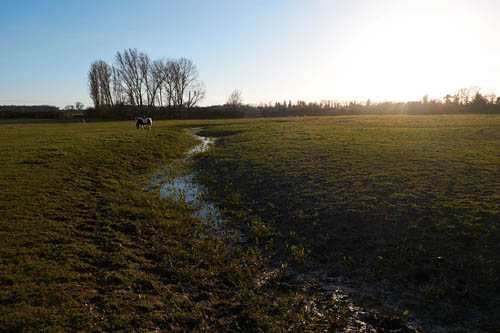 Converted through Capture One with distortion correction
Possibly ACR is reading lens distortion info embedded in the RAW file, while Capture One is using a lens profile that their engineers generated themselves.
Either way, it seems that Capture One allows you access to the real RAW data, while ACR does not. At least I cannot see any way to remove the automatic distortion correction in ACR. Note that ACR applies the same auto correction to images taken with both the X-M1 and X-A1 with the 16-50mm kit lens.
CA / PF correction
The images produced by the X-M1 and X-A1 with the 16-50mm lens are relatively free of chromatic aberrations and purple fringing. Interestingly, ticking CA and PF correction in Capture One produces worse results than without corrections.
Here are some 200% crops from near the top right corner of a image. Photo was taken using the Fujifilm X-M1 with 16-50mm lens at 16mm.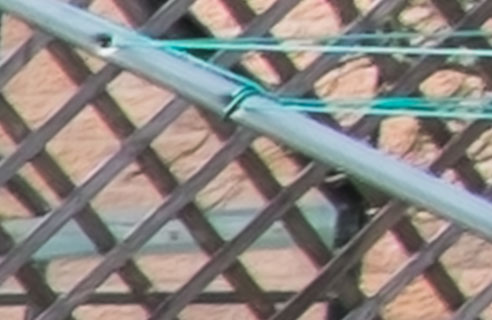 ACR no CA correction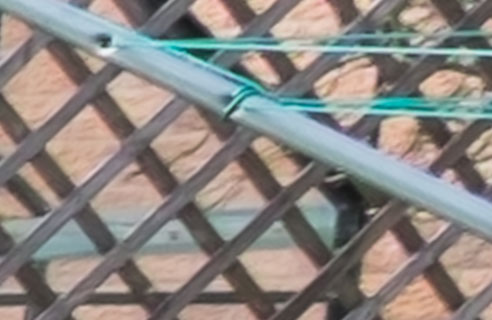 ACR with CA correction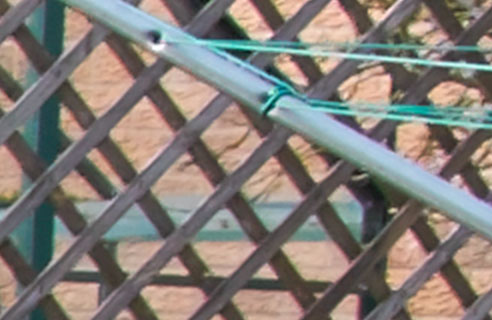 Capture One with no corrections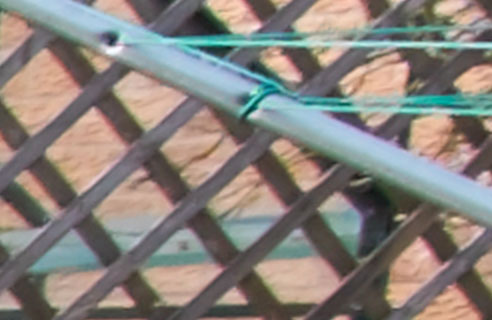 Capture One with distortion correction only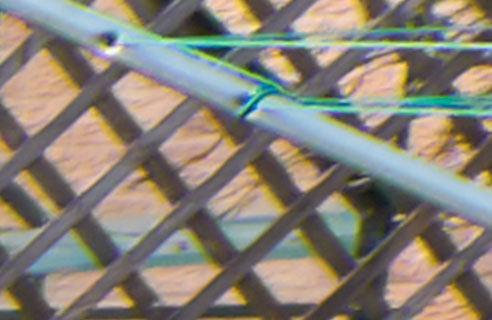 Capture One with distortion, CA, and PF corrections
ACR does quite a good job at removing fringing, though it did still leave a bit of purple fringing around high contrast edges (not visible in example crop). ACR does feature purple fringing correction, but this is just a basic global desaturation of purple colours. You are better off doing the purple desaturation in Photoshop where you can use a layer mask to apply it only to problem areas.
One thing you might notice from the above is that the Capture One image with no distortion correction is noticeably sharper than the other images. Not surprising really, since the distortion correction is just taking those pixels and stretching them out.
Conclusion
There's not a big difference between the XM-1 and X-A1 in their images. However, when converted through ACR, I do prefer the output of the X-A1 files. Capture One does quite a nice job with the X-M1 files. The ability to tailor the amount of distortion correction in Capture One means you can reduce the amount of correction for scenes where distortion is not obvious, and end up with an image that has slightly sharper edges.
However, I don't own a copy of Capture One (I used a trial version for these tests). Using Capture One would be an additional cost for me, and there would also be a cost in terms of time in learning how to use it properly.
I'm used to using ACR, and I like photographing outdoor scenes with lots of green detail in them. So for me the X-A1 is the (ever so slightly) better camera.