Going by the good results I've had with my XCSource branded 10 stop neutral density filter, I recently decided to purchase their set of 1 stop, 2 stop and 3 stop ND filters. Compared to brand names like B+W and Hoya they're priced extremely cheaply, but do you get what you pay for?
In this review I'll look at colour casts, effect on resolution, flare, and IR leakage.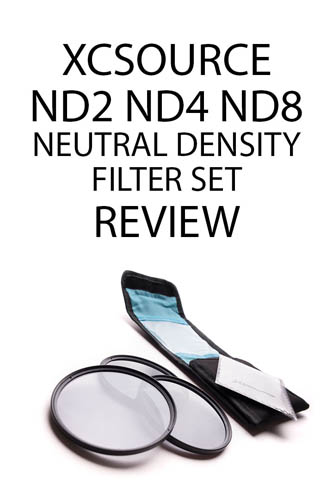 I purchased my set of filters in 77 mm size from Amazon for £5.49. This includes the three filters, a soft filter pouch with three slots to hold them all, and a soft cloth.
The filters are standard thickness, about 6 mm thick, of which 2 mm is the rear threads. So it adds about 4 mm in front on the lens when mounted. They have front threads so you can stack them or screw other filters in front.