In this post I'll be looking at the Zomei ND1.8 64x (6 stop), Zomei ND3.0 1000x (10 stop), and XCSource ND1000 (10 stop) neutral density filters, and a piece of shade 9 welding glass (poor man's Big Stopper) to see how they compare and combine for long exposure photography in daylight.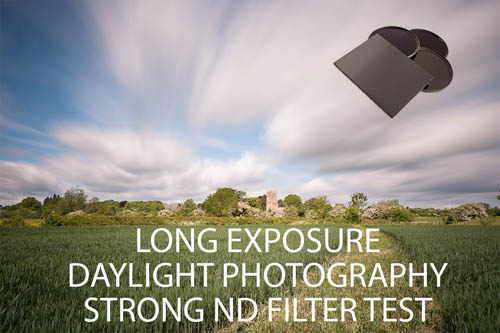 The Zomei filters I purchased for around £25 each from eBay
. They are both 77mm size and branded as being 'Slim Pro II MC'. They are nicely presented in a card box, containing a padded plastic box for keeping the filter in.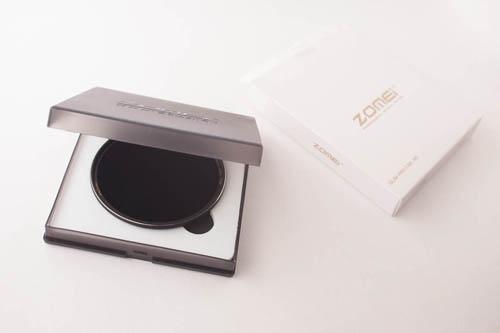 The XCSource filter was £10 from Amazon. This comes in a soft pouch, which in my opinion, is much better than a box. You can easily fit the filter with a stepping ring attached in the soft pouch. Or two filters stacked together. Whereas with a padded box you can only fit in the single filter it was designed to hold.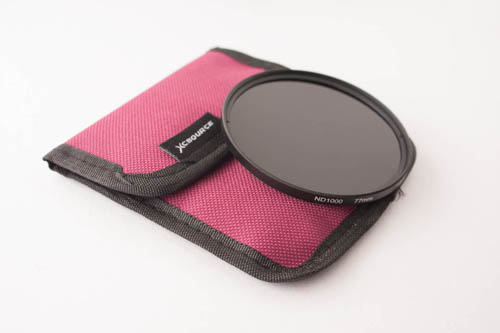 I also don't like the Zomei filter box because it is oversized. I've taken to storing one of the Zomei filters in a B+W filter box, and the other one in the case of an el-cheapo UV filter I bought. The Zomei box may look nice, but practicality beats aesthetics every time as far as I'm concerned with gear.
I probably paid about £3 for the Shade 9 Welding glass, but I checked eBay just now, and you can get it for £1 with free P&P. This doesn't come with any case, but fits nicely in a plastic Cokin P filter case.
The Welding glass needs attaching to the camera using elastic bands over a reversed lens hood or step-up ring. Ideally it would slide into the Cokin P filter holder, but it's slightly too thick for that.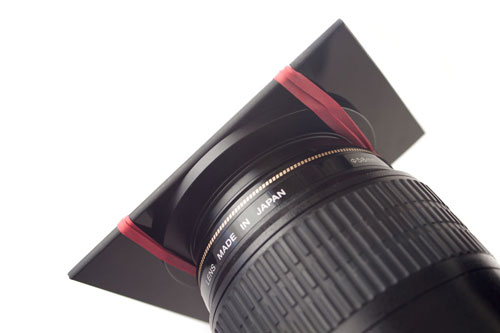 Attaching the welding glass filter over a step-up ring using elastic bands