The SLR Magic Image Enhancer Pro filter is an ultraviolet to infrared control filter that is useful for digital cinematography as well as stills photography. Well, that's what the filter's box states anyway. I wanted to see how well it would work for cutting UV and IR when used with my full spectrum converted camera, to be able to capture 'normal' (visible light) images.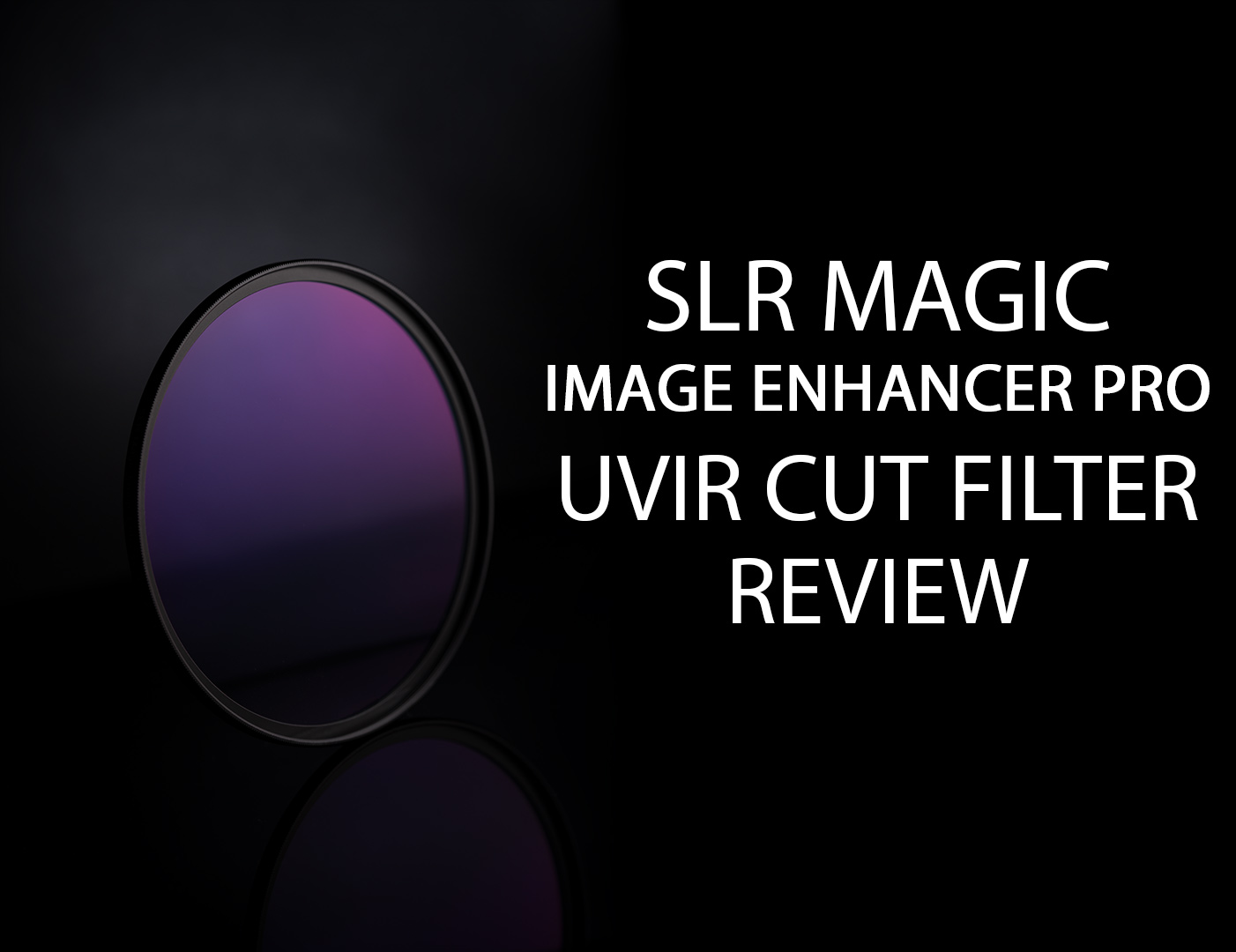 In this review I'll be comparing it to my other various UVIR cut filters. There are two type of UVIR cut filters - dichroic (reflective) and absorptive. The reflective filters have problems with cyan vignetting when used with wide-angle lenses. The absorptive filters don't have this problem, but my Schott BG-40 (absorptive) filter cuts deep reds, so that's not perfect either.
I haven't seen any proper transmittance graphs for the SLR Magic Image Enhancer Pro filter, but from graphs I'd seen on the web prior to purchasing it looked like it should transmit okay into the deep red. (And also a little IR). Here are the graphs from the back of the box, comparing transmittance of a standard ND filter, a standard UVIR cut filter, and then the Image Enhancer Pro filter.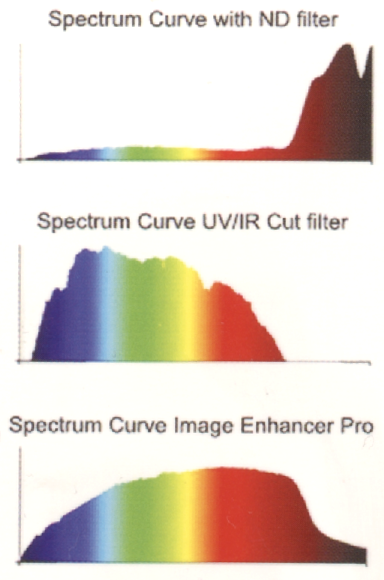 According to the box:
... IR-Cut filters completely cut off infrared light at 700nm but cause blue color shifts when used with wide-angle lenses. When the Image Enhancer Pro Filter is applied, light spectrum values between 200nm to 1200nm are controlled, restoring the spectrum to a more natural balance working with both wide angle as well as telephoto lenses.
So no cyan vignetting on wide-angles and also transmittance into the deep red, sounds perfect. But does it actually deliver?