This post is part of a series on my visit to the Korean Folk Village on the fourth day of my Holiday in Seoul, Korea. If you haven't read the first part, that's here: Korea Day 4 Part 1 - Seoul Metro.
Next we had a look around Nae Ja-Won (내자원), which is a complex of buildings where the Korean TV Series The King and I (왕과 나) was filmed. This is the main gate: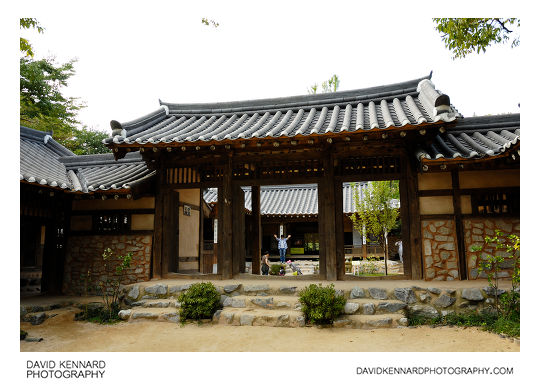 And here is a sidegate: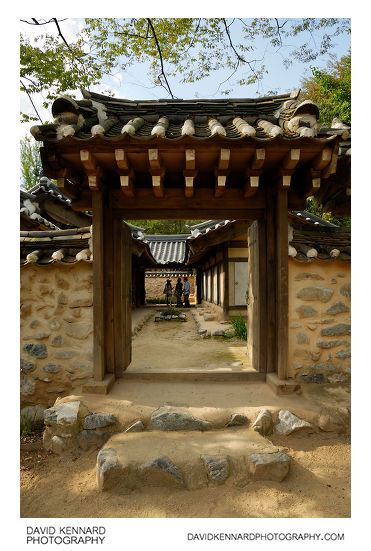 In one of the buildings they have some Joseon period costumes you can dress up in. I'm not sure if they were actual costumes used in the The King and I TV Series though.
Further up the hill, towards the north of the Korean Folk Village, there is what the guide leaflet describes as the 'Stone Products Park'. It is an area with lots of stone sculptures and other stonework. Here's a photo of the eastern entrance, which is guarded by two Jangseung (장승):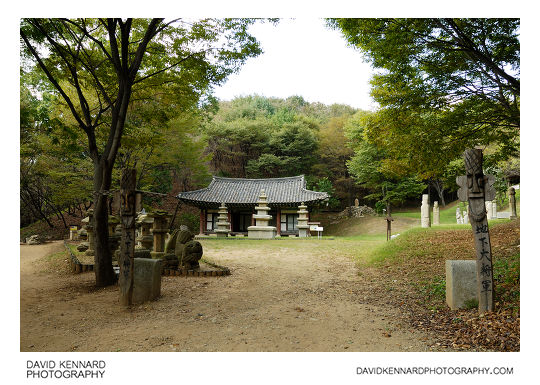 Inside the stone products park I took a panorama. Nearby there are some stone pagodas, on the hill are various stone Muninseok (문인석) civil official statues, and to the left is a collection of stone lanterns and various other stone sculptures.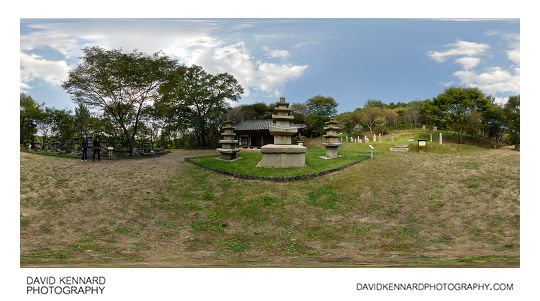 View as 360° interactive panorama
As well as stone sculptures, there are also some more plain stone blocks and mill stones in this area. Unsurprisingly, the Korean millstones look very much like English millstones.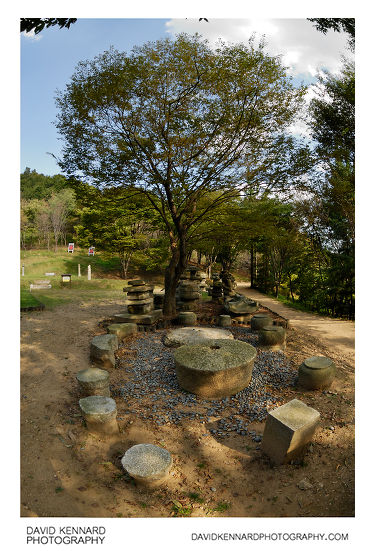 We came back down the hill via what the Korean Folk Village guide leaftlet describes as 'The Loess Road Experience', not sure I would describe it as an 'experience' really. At the bottom was another traditional thatched Korean house. This one had some squashes growing on the roof.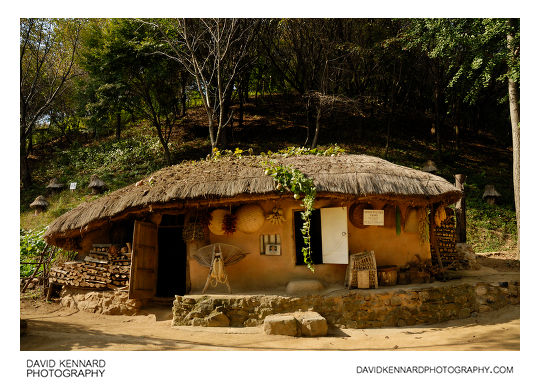 Next we visited the Nobleman's Mansion.