This post is part of a series on my visit to the Korean Folk Village on the fourth day of my Holiday in Seoul, Korea. If you haven't read the first part, that's here: Korea Day 4 Part 1 - Seoul Metro.
Here's another view inside a house at the Korean Folk Village, this one with some nice white porcelain pottery: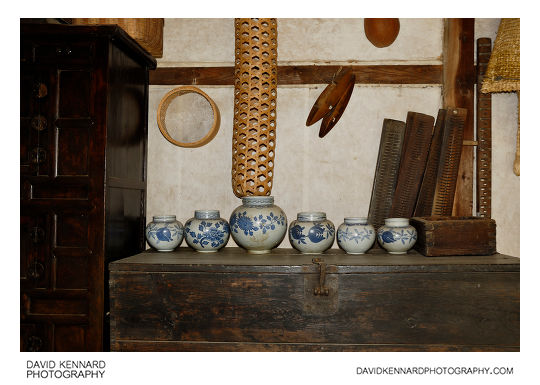 And looking through another room, you can see more of the Onggi earthenware pottery: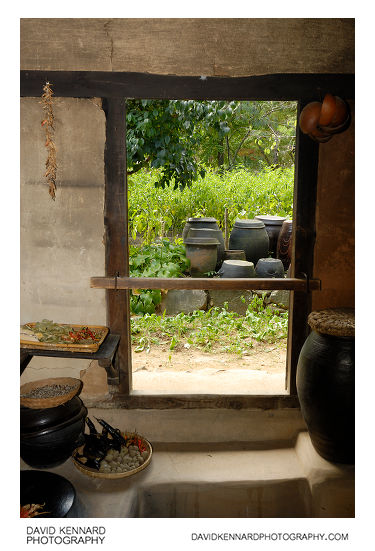 Within the Folk Village they have a small rice field guarded by traditional Korean Scarecrows. The scarecrows are much like English ones, except dressed in traditional Korean clothes.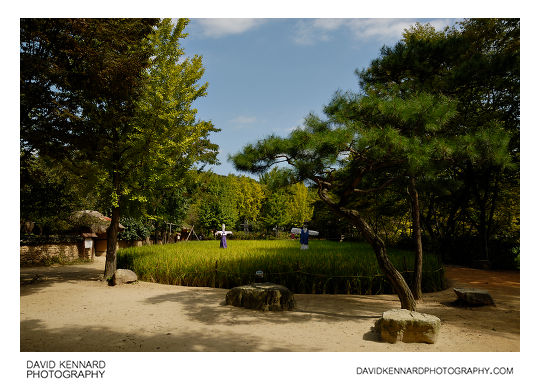 Outside a room (like most rooms in the Korean Folk Village, you weren't allowed to enter it), was a pair of blue shoes. I think that these sorts of shoes would probably have been worn by more wealthy Koreans, or maybe on special occasions. Normally commoners in the late Joseon period would have worn straw sandals.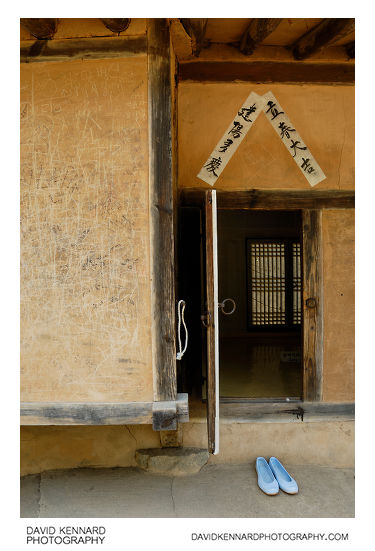 You might notice that the wall of the house has a lot of graffiti on it as well.
Looking inside another room, this one has baskets attached to the wall and a large bundle of firewood: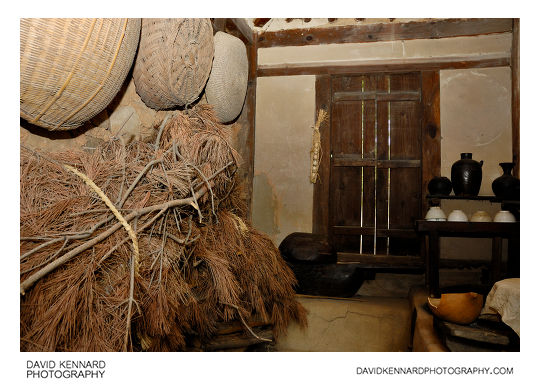 And here we have a nice circle made from straw sandals: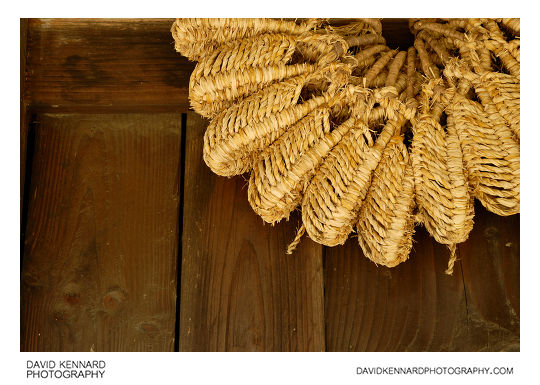 I think the straw sandals wore out quite quickly so they made lots of them. Later I took a photo of the person making the straw sandals, but I'll include that in a future post as I'm doing these in chronological order.
The buildings in the Korean Folk Village are typically arranged into enclosures, so one house will actually consist of two or three buildings and a wall going round the outside of the property connecting the buildings together. The photo below shows part of a building that contains a gate to allow access to inside the enclosure: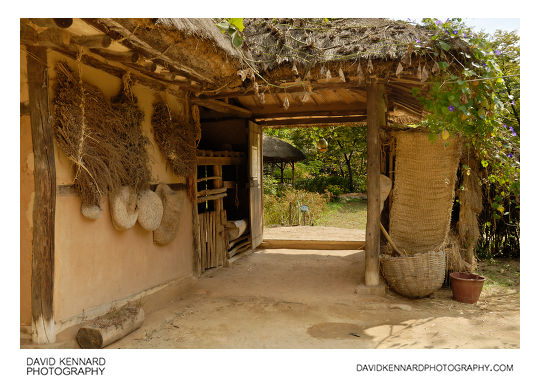 I'll finish this post off with a friendly Korean cow. The cow would have been used for manual labour tasks such as pulling heavy carts and turning a millstone to grind grain.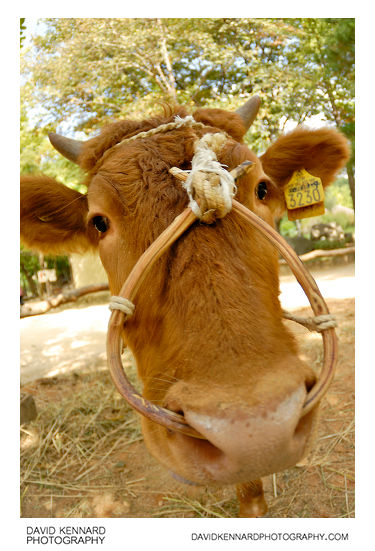 For the above photo I used my fisheye lens. Unfortunately focusing was very difficult as you have to get the lens very close to the cow's face, and the cow was constantly moving its head about as well. I think the focus is a bit off in the above photo, but I didn't get any photos better than that.
Next we went to see the Equestrian feats horse riding event that they hold every day at the Korean Folk Village.