This post is part of a series on my visit to the Korean Folk Village on the fourth day of my Holiday in Seoul, Korea. If you haven't read the first part, that's here: Korea Day 4 Part 1 - Seoul Metro.
Next we went over to the flat stone bridge, which the Korean Folk Village website calls a 'Pyungsuk bridge'. However I haven't been able to find any other references to a Pyungsuk bridge, so I think 'Pyungsuk' is maybe a mis-transliteration.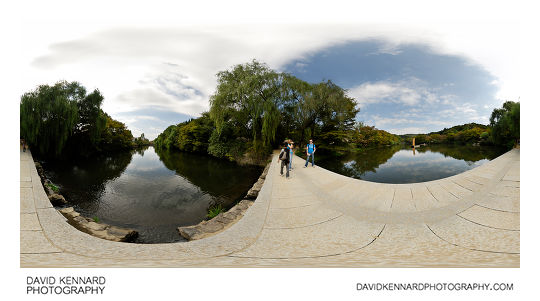 View as 360° interactive panorama
Below, looking into a room with 3 stoves. Unfortunately you aren't allowed to actually enter most of the rooms of the houses.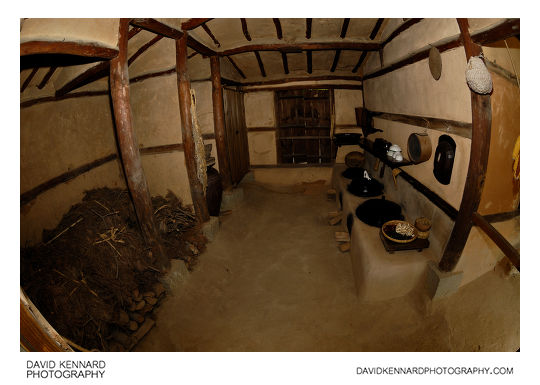 They were getting ready to do some filming while we were at the Korean Folk Village, here's a photo of some of the actors waiting around: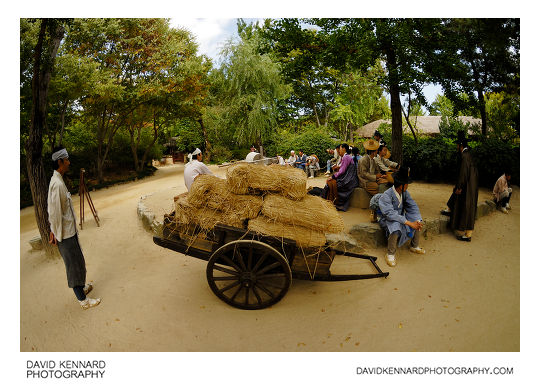 Looking it up on the Korean Folk Village website, I found that they were filming 'The Great Queen Seondeok' (선덕여왕), which seems to have been a popular TV series in Korea.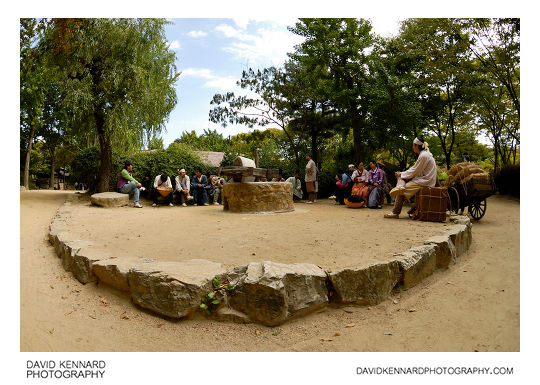 And here are some of the crew setting up for filming: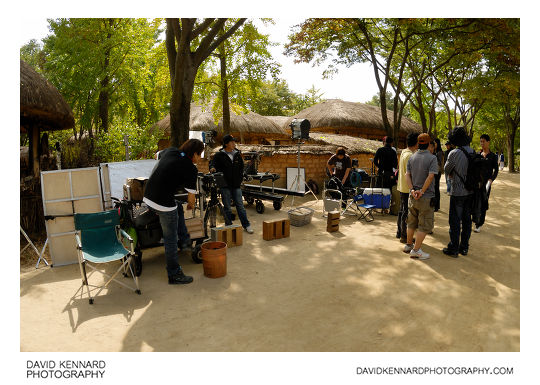 We carried on through the Folk Village, and looked at some more Joseon period houses.